Graduate Teaching Award Winners
The Graduate Teaching Award in the Department of Computer Science was created to recognize the excellent teaching and leadership by graduate teaching assistants (GTAs).
Using feedback from both faculty instructors and students, the CS Awards committee selects recipients each semester. The award winners are presented a certificate and acknowledged in front of their peers during graduate Social Hour.
Faculty and instructors value team players who are responsible, self-motivated, and reliable. Students appreciate GTAs who are friendly and helpful, providing patient explanations of difficult concepts.
The graduate teaching assistants listed below have contributed to the growth and development of their students through their knowledge, enthusiasm, engagement, and caring attitude.
Congratulations to the 2022 Fall Semester Award Winners
Panchapakesan Chitra Sruthi
Zixun Yu
Maxwell J. Jacobson
Abhishek Sharma
Rashidedin Jahandideh
Sai Lakshminarayanan Balakrishnan
Meric A. Gemalmaz
Yubo Shao
Nishanth Sridhar Nakshatri
Albert Yu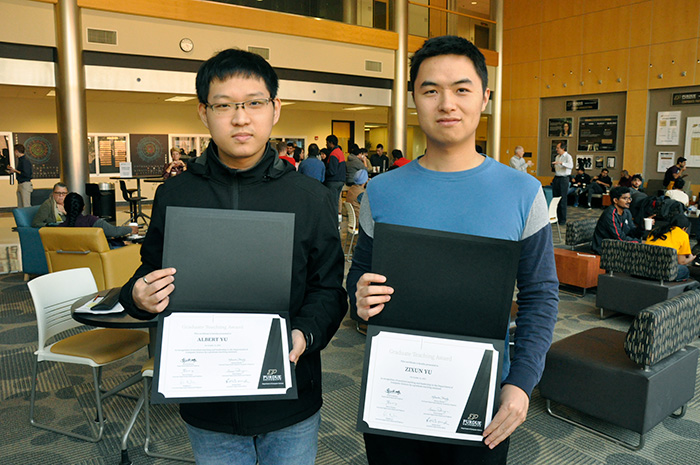 Last Updated: Mar 7, 2023 3:20 PM