Lawson 3102AB Faculty Meeting Room
The room can be configured as one 44 seat conference room or 24 seat (A) and 20 seat (B) conference areas. Without tables, the room has a combined capacity of 110 (68, 42). The phone line is in only accessible from the A portion of the room.
Projector (2) with HDMI/VGA input
Screen (2)
Whiteboard
Wireless Microphone Support
CS Computer (2) with local guest access
PAL Wireless access
Standard voice phone
ECHO 360 Support
DVD/Blu Ray player
Room speakers with 3.5mm stereo input
Notes
Wireless microphones must be checked out from the LWSN mail room (LWSN1151).
A conference phone can be requested from sciencehelp@purdue.edu.
Scheduling
This room is not available for outside scheduling.
Room layout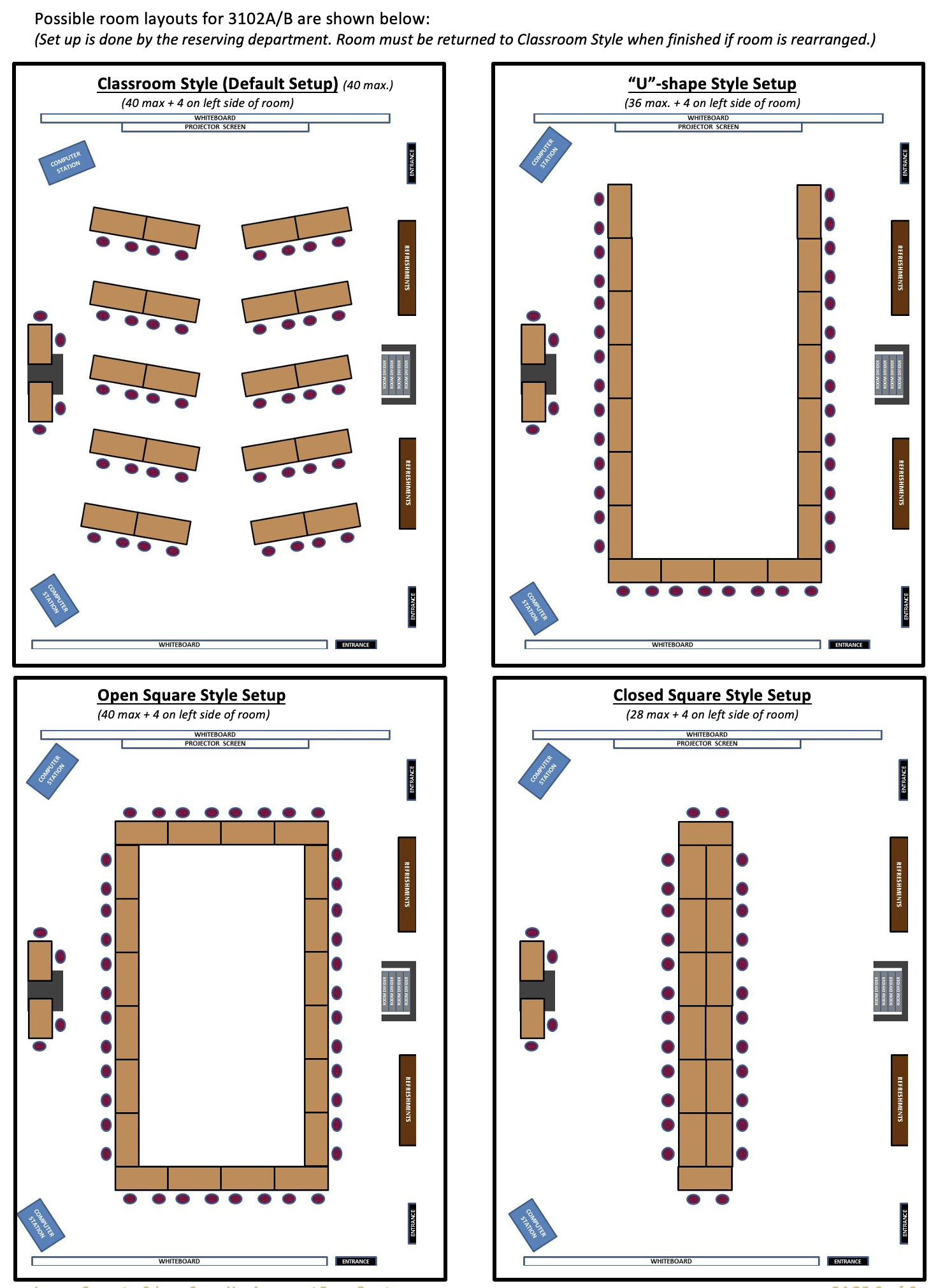 Schedule
Last Updated: May 4, 2021 1:20 PM