Brand Guide
Purdue CS Logos
Download the approved Purdue CS logos from the Purdue brand website.
Visit Marketing & Media's Online Brand Guide for Purdue's official colors, typography, graphic elements and brand essence.   
---
Email Signature
Visit Purdue's email signature generator to create your custom signature.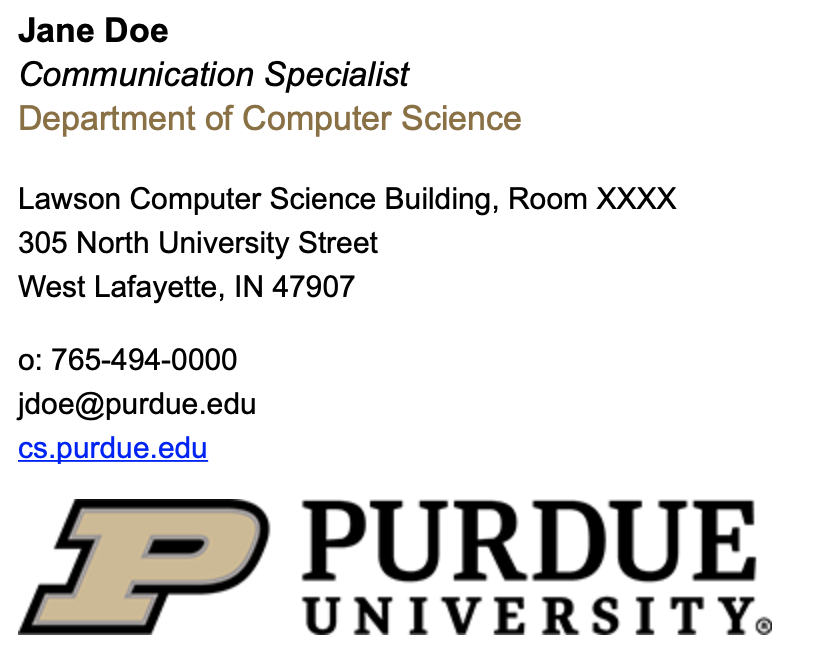 ---
Department Letterhead
Word: Download Letterhead Template (last updated January 2020)
LaTeX: Download Letterhead class for LaTeX (last updated February 2020)
Or, if on a CS Department Linux machine, use the pulet document class.
---
Branded PowerPoint Template
Download Widescreen Gold
Download Widescreen Black
---
Last Updated: Jul 13, 2020 11:46 AM