Student Computer Requirements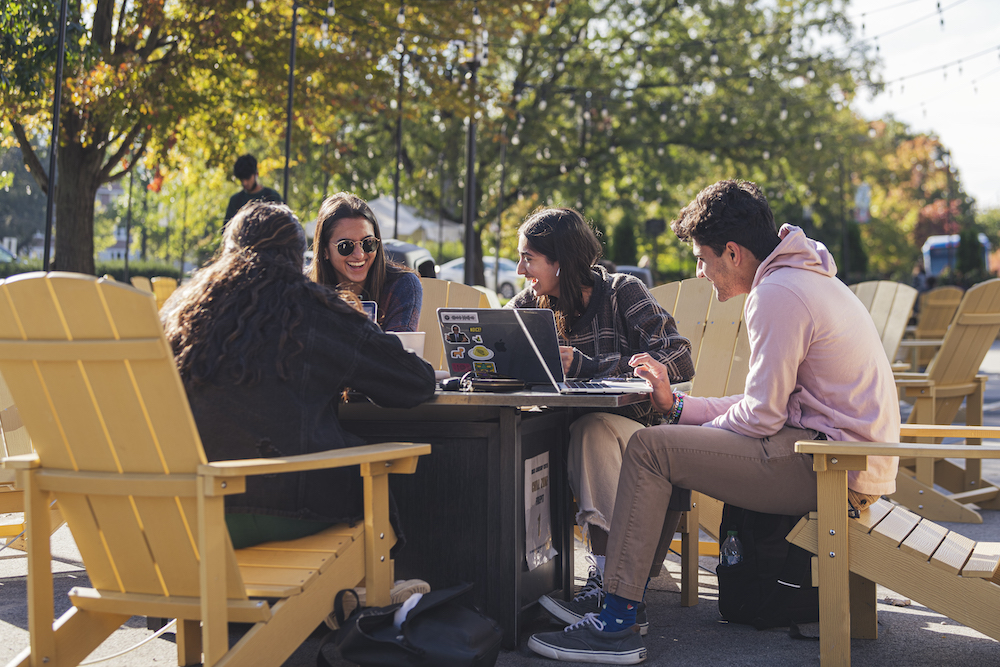 What computer should I purchase to begin at Purdue Computer Science?
This is a question many students have at the beginning of their career at Purdue. 
Purdue Computer Science does not have a specific requirement for processors and does not have technology demands from the student in regards to performance.
Regarding operating systems, it is up to the student's preference and what they are most comfortable using. Upper level courses that require serious computing are done remotely on our servers or in the cloud.
We request that you do not purchase a Google Chromebook, iPad, or other tablet to use as your exclusive device for school. These products are supplemental computing tools and do not have all the features that you will need to succeed.
Student Software Purchase 
As a student, you may access Purdue's Information Technology for academically-priced software for term purchase. Eligibility for the software below depends on requirements outlined within the product's software licensing agreement between vendor and Purdue University.  Active student registration with the University is required.
What our teaching assistants have said about selecting their computer:
Dithi Saxena, UTA
"I use a custom built MacBook Pro with 32 GB memory, and I have found it very useful in my academics and CS career. One of the primary reasons and advantage of having a MacBook is the UNIX system. Many computer science courses are taught in UNIX, and more development and programming software is using this system in the industry. Lastly, having more memory on my laptop provides faster processing times for the various coding projects I may be working on concurrently!"
Mir Imtiaz Mostafiz, GTA
"From where I came, Windows is the most prominent OS. The technical support of it is more in amount. Also it has the linux subsystem now where I can run the server or dev things within windows without any VM. So, to switch between legacy softwares (Office) and server scripts (Unix scripts), Windows with Ubuntu system is the best choice for me."
Theo Park, UTA
"I use my 2020 M1 Macbook Air for my CS study. While it is not the most powerful laptop, it is more than enough computing power you need for CS study, and its portability, great battery life, and compatibility with UNIX/Linux based application makes it a very solid choice for CS majors. I highly recommend you to prioritize portability and battery life when choosing a laptop, and if you have a portable laptop already, try finding a way to keep using it with installing lightweight Linux distribution or small hardward upgrade like changing battery and upgrading RAM!"
Arnav Gupta, UTA
"The main reason I decided to go with a Mac was because I wanted a computer that was Unix-based/Unix-compliant out of the box. It also helps that I can boot a Linux distribution or Windows if I need to. I went with a MacBook Pro, but looking back a MacBook Air would've probably gotten the job done as well."
David Rowe, GTA
"For the vast majority of my CS related coursework and my professional endeavors, I use my System76 Lemur Pro.  It is currently running Pop!_OS v 21.10, a Linux OS based on Ubuntu.  This totally open source OS has the advantages of Linux's extremely powerful command line interface, excellent security, and all the associated dev tools.  Unlike most popular Linux distros, Pop!_OS is commercially maintained and updated by System76 developers, and it is quite easy to buy hardware running Pop!_OS out of the box.  While the vast majority of students (and people in general) use either Windows or MacOS exclusively on their personal computers, CS students should absolutely be comfortable and competent when working on Linux, although for obvious reasons it is objectively less user friendly than both Windows and MacOS.  Shifting all of your class work and most if not all of your professional work onto a Linux system will go a long way towards that goal."
Noah Quigley-Hobson, GTA
"I like to find a balance between battery life and performance. I have a powerful desktop at home and a laptop with great battery life that I bring with me. Remote desktop helps me perform more demanding tasks where my laptop isn't enough."
Kedar Abhyankar, UTA
"I have a 2020 Intel MacBook Pro. I think it's super useful to have a computer that is easy to use and has a great lifetime (Apple, even if they drop support for a device, keeps it alive for usually 6-7 years). In addition, many upper level CS courses require you to use a Unix-style terminal, and since MacOS is based on Unix, it allows it to work pretty fluidly."
Last Updated: Aug 24, 2023 11:30 AM