Computer Science News

Neville, Tan & Yin to speak at Women in Data Science • Purdue 2019
02-15-2019
The second annual Women in Data Science (WiDS) Conference will be on Monday, March 4 in the Burton D. Morgan Center for Entrepreneurship in Discovery Park, from 8a-5p.
---

Undergrads Recognized for CRA Outstanding Researcher Award
02-15-2019
Three Purdue students, Michael Cinkoske, Caleb Tung, and Ling Zhang received honorable mentions for the 2019 Outstanding Undergraduate Researcher Award by the CRA.
---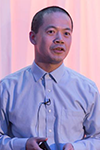 Protecting Critical Infrastructures from Cyber and Physical Attacks
02-08-2019
Prof. Dongyan Xu and his research team are attacking the Big Idea Challenge head-on by taking an interdisciplinary and multipronged approach to create security solutions for an increasingly connected world. With the advent of new technological advances and the Internet of Things (IoT), web-based technologies are becoming increasingly integrated into the physical fabric of our surroundings. While web-based home security is on the horizon, critical infrastructures, such as those in civil, energy, manufacturing, and national defense domains, are increasingly interwoven with cyber components such as sensing, computing and control devices.
---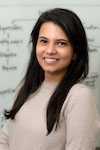 Samanta Receives NSF CAREER Award
02-07-2019
Assistant professor Roopsha Samanta of the Department of Computer Science has received a CAREER award from the National Science Foundation (NSF). Samanta received the award for her project, "Robustness of Inductive Reasoning Engines." The research is multi-faceted and integrates concepts from formal methods, logic relational reasoning, and computational learning theory to develop new foundations, algorithms, and tools for the design and analysis of robust inductive reasoning engines.
---

Giant Leaps Research: Eugene H. Spafford
01-29-2019
Eugene H. Spafford, professor of computer science and a preeminent leader in the field of cybersecurity, has worked for years to build secure computer systems and, in computer forensics, help investigate and prosecute by pushing through the deceit used by hackers.
---

Computer Science Welcomes New Faculty
01-15-2019
The Department of Computer Science is delighted to welcome two new faculty members, Lin Tan and Tony Bergstrom in the 2019 spring semester. The new faculty members join the department during a major hiring effort and expansion, as part of the Purdue Moves initiative.
---
Last Updated: Apr 12, 2017 4:30 PM