e-news & Publications
At Purdue Computer Science, our faculty, students, and alumni are pursuing and solving complex problems and developing solutions in the computing world and other fields. Our publications highlight the work done in pursuit of our next big leap.
---
CS E-Newsletter
The Purdue Computer Science e-news is distributed quartely throughout the year. Please subscribe to receive our e-news.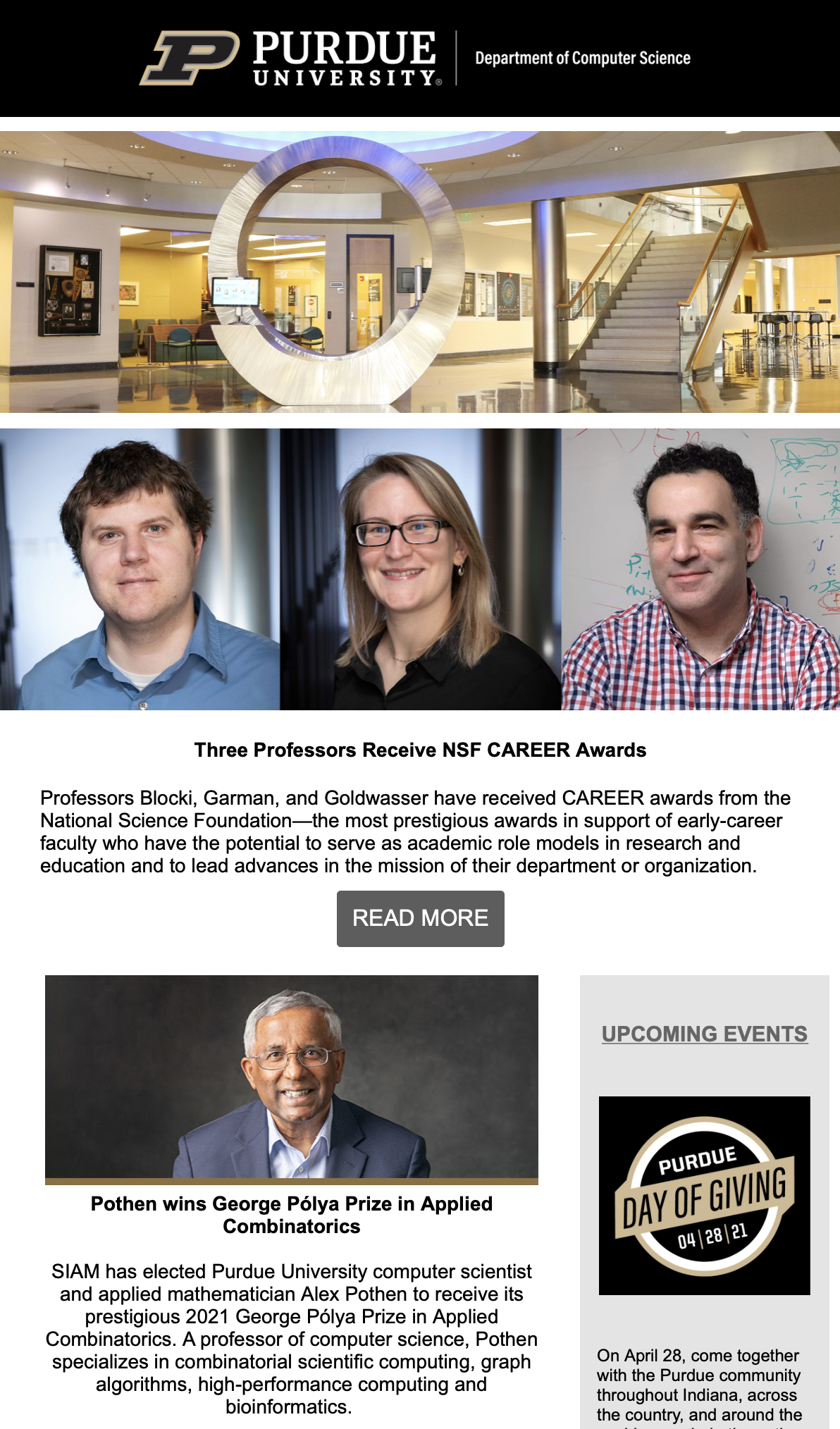 ---
ANNUAL REPORT
The Annual Report highlights research and work of the faculty in the preceding year.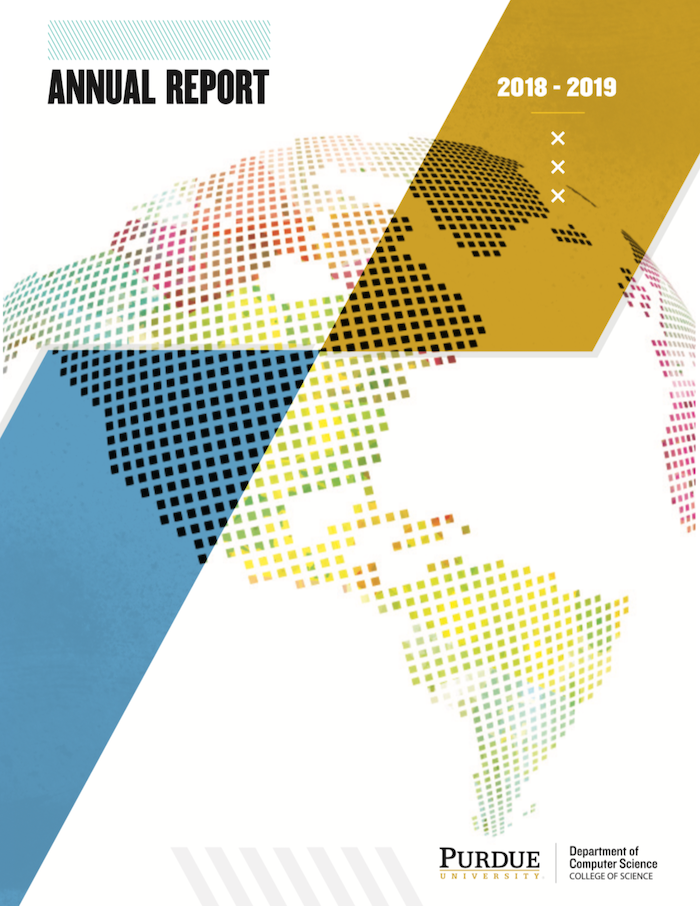 View the 2018-2019 Purdue Computer Science Annual Report
Previous Issues
---
OUTPUT Alumni Magazine
Output Alumni Magazine was published on a yearly basis until 2019. 
Spring 2019 Issue                                                   Fall 2018 Issue