Szpankowski elected to Academia Europaea
07-12-2021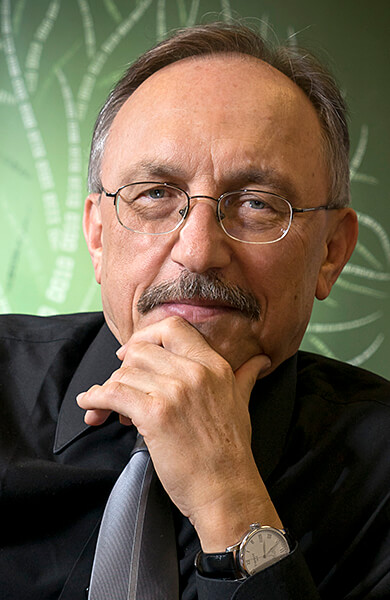 Professor Wojciech Szpankowski has been elected as a foreign member of the Academia Europaea for outstanding achievements and international scholarship as a researcher. He is one of 366 international scholars to be invited to accept membership this year. As a member of the Academia Europaea, his membership will be in the informatics section.
Szpankowski is the Saul Rosen Distinguished Professor of Computer Science and a leader in research on analysis of algorithms, information theory, analytic combinatorics, distributed systems, and applications in bioinformatics.
Founded in 1988, Academia Europaea is the pan-European academy of science, humanities and letters, with membership of over 4,000 eminent scholars, drawn from all countries of Europe, and all disciplines, nationalities and geographical locations. The Academy fosters the advancement and propagation of excellence in scholarship in the humanities, law, the economic, social, and political sciences, mathematics, medicine, and all branches of natural and technological sciences anywhere in the world for the public benefit and for the advancement of the education of the public of all ages. The aim of the Academy is to promote European research, advise governments and international organizations in scientific matters, and further interdisciplinary and international research.
Born in Poland, Szpankowski received his master's and doctorate degrees in electrical engineering and computer science from the Technical University of Gdansk.  He has held several visiting professor/scholar positions at Stanford, Hewlett-Packard Labs, INRIA, Ecole Polytechnique (France), the Newton Institute, (Cambridge, United Kingdom), Technology University of Gdansk (Poland), and ETH (Zurich). He is a Fellow of IEEE, the Erskine Fellow, and 2010 recipient of the Humboldt Research Award. 
Szpankowski has authored two books. "Average Case Analysis of Algorithms on Sequences" focuses on generating function methodology applied to the analysis of algorithms. His second book, co-authored with Philippe Jacquet, "Analytic Pattern Matching: From DNA to Twitter," focuses on a range of problems associated with strings and sequences.
Szpankowski has been a guest editor and an editor of several technical journals, including ACM Transaction on Algorithms, Algorithmica, IEEE Transactions on Information Theory, and Combinatorics, Probability and Computing.
Szpankowski is the director of the $50M National Science Foundation Science and Technology Center which Purdue is the lead institution. The Purdue Center for the Science of Information brings together faculty from multiple institutions across the country to advance the science of information. Its core mission is to extend classical information theory to modern settings, including knowledge discovery and information extraction from massive datasets. 
Writer, Media contact: Emily Kinsell, emily@purdue.edu
Last Updated: Jul 12, 2021 2:12 PM