Mathur Appointed CS Head
06-06-2007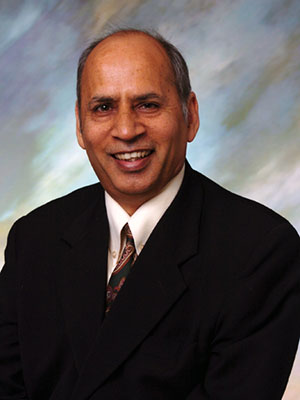 On June 1, 2007, College of Science Dean, Jeffrey Vitter, announced the new Computer Science Department Head, Prof. Aditya Mathur. Prof. Mathur's three-year term will begin on July 2, 2007. He succeeds Susanne Hambrusch, who has served as Head since 2002.
Professor Mike Atallah will join the CS leadership team as Associate Head of the department, and Dr. Tim Korb will continue to serve as the Assistant Head of Computer Science.
Aditya received his Bachelors of Electrical Engineering, Masters of Electrical Engineering and PhD in Computer Science from Birla Institute of Technology and Science in Pilani, India. He joined the faculty in Computer Science in 1987 and currently serves as Associate Dean of Graduate Education and International Studies in the College. Aditya was named a Fellow in the CIC Leadership Program in 2004-2005. He played a key role in the establishment of the PURE (Purdue University Research Expertise) database.
Aditya's research is in the area of software testing, reliability, and formal approaches for software process controls. He has been an advocate for the use of code coverage criteria in the estimation of software reliability or as an orthogonal metric to assess confidence in the reliability estimates. He has proposed the "Saturation Effect" as a motivating device for quantitative test assessment using an increasingly powerful suite of criteria. This device is often used by vendors to enhance marketing of their test tools. In collaboration with other researchers, he has pioneered research into the use of feedback control in software development.
The College of Science and the Computer Science department is thankful for the leadership of outgoing department head Susanne Hambrusch. Her time as department head is highlighted by successful recruiting, high rankings in U.S.News & World Report and the completion of the Richard and Patricia Lawson Computer Science Building.
Last Updated: May 1, 2017 1:29 PM