A new face liveness detection system prevents 2D spoofing attacks on smartphone face authentication systems using only the smartphone's front camera.
Researchers from Purdue Computer Science recently developed a face liveness detection system for smartphones that protects facial authentication systems from various media spoofing attacks.
 
The team including Habiba Farrukh, Reham Mohammed Aburas, Siyuan Cao, and Dr. He Wang, developed a system called FaceRevelio, aimed at providing security to face authentication systems to protect against 2D media spoofing attacks. Unlike most existing methods, FaceRevelio performs secure face liveness detection using only the front camera of a smartphone and does not require user interaction or specialized hardware. It achieves state of the art performance in detecting 2D spoofing attacks in various environment conditions.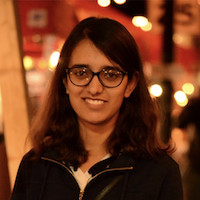 FaceRevelio introduces the idea of using the smartphone screen as a light source and recording images of the face under different illumination from the screen to reconstruct the 3D surface of the human face.
 
"Given the lack of depth features in the 3D models reconstructed from photos or videos, our system analyzes the depth features of the  reconstructed 3D model to decide if the subject is indeed a human or a spoofing attempt," said Habiba Farrukh, a Ph.D. candidate at Purdue Computer Science and the lead researcher on the project. She added "It only takes 1.13 seconds for FaceRevelio to determine if the user is a real human or a spoofing attempt. Our system is robust against different face-to-screen distances, various face orientations and different lighting conditions."
 
Recently, some smartphone manufacturers have introduced liveness detection features to some of their high-end products by embedding specialized hardware components to detect the 3D structure of the user's face. Although effective, deployment of such specialized hardware components involve adding a notch on the screen and is against the bezel-less trend in the smartphone market. Customers' desire for higher screen-to-body ratio has consequently forced manufacturers to search for alternative methods.
 
For example, Samsung recently launched its first phone with face authentication and an Infinity-O hole-Punch display. However, the phone's lack of any specialized hardware for capturing facial depth made it an easy target for 2D photo or video attacks.
 
"Keeping the current bezel and notchless screen trend in the smartphone industry and the fact that most of the existing commodity smartphones lack any specialized depth sensing components, FaceRevelio provides a secure and accurate face-liveness detection method. It is environment independent and does not require user interaction or specialized hardware," said Dr. He Wang.
 
The paper describing FaceRevelio was accepted and presented at the 26th Annual International Conference on Mobile Computing and Networking, MobiCom 2020, in September.
 
Source: Habiba Farrukh, hfarrukh@purdue.edu

Farrukh is a PhD candidate advised by Dr. He Wang and she works in the SIMBA lab. Her research interests are in the area of mobile computing and mobile sensing. She specifically focuses on designing and building innovative and secure mobile sensing systems through applying security, machine learning and computer vision algorithms. 
Citation
Habiba Farrukh, Reham Mohamed Aburas, Siyuan Cao, and He Wang. 2020. FaceRevelio: a face liveness detection system for smartphones with a single front camera. In Proceedings of the 26th Annual International Conference on Mobile Computing and Networking (MobiCom '20). Association for Computing Machinery, New York, NY, USA, Article 49, 1–13. DOI:https://doi.org/10.1145/3372224.3419206