Romero reflects on being away from campus – quoted in NYT
Andrea Romero, a computer science major, was quoted in the New York Times article, "The End of College As We Knew It? "
Romero is part of the Cornerstone program, an initiative within Purdue's College of Liberal Arts. Speaking about the impact of the pandemic, in an essay for a class on "transformative texts," Romero wrote being forced to leave campus, return home and linger there, she invoked Homer's "Odyssey" — specifically, Odysseus' consignment to the nymph Calypso's island. The hero's life there is pleasant, even good. But the ease of a given moment can't — and shouldn't — erase the commitments and aspirations beyond it.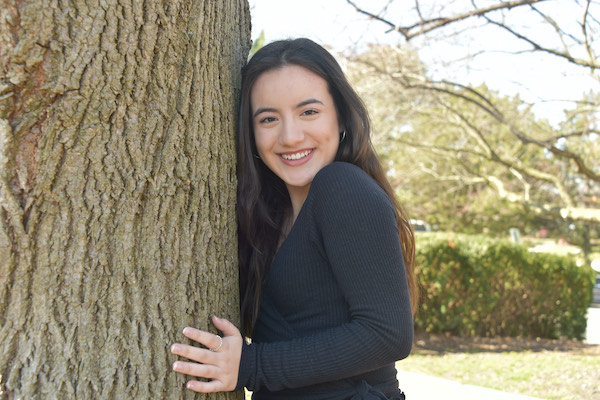 "I look forward to my return to 'Ithaca'," Romero wrote, likening Purdue's campus to Odysseus's destination. "Until this day arrives, I have learned that it is valid to feel disappointed and fortunate at the same time."
Romero applies this same lesson to her academic career. Here she reflects on her first year and rigorous coursework in computer science. "My life in CS has been increasingly challenging and, at times, overwhelming. However, there is a strong community of CS students at Purdue which supports one another through these challenges. Reflecting on the past year, I feel that I have grown a lot academically and in terms of work ethic."
Romero is a rising sophomore at Purdue, she hales from Lisle, IL and she is a first soprano with the Purduettes.