Piazza
What is Piazza?
Piazza is an online platform that allows students to interact with others and course staff in an efficient manner. Piazza allows students to discuss questions about course content and course staff can answer students' questions for all students to see. Piazza also allows instructors to post class-related announcements, files, and resources. We will only support the free version of Piazza - no licenses will be purchased if you decide to use this platform. 
Getting Started:
If you would like to request a class on Piazza, email us at instruction@cs.purdue.edu and we will create one for you. We will configure your class to meet your specific needs and manage the enrollment of your students.
Creating a Post:
To create a new post, click New Post Button in the top left of your Q&A dashboard.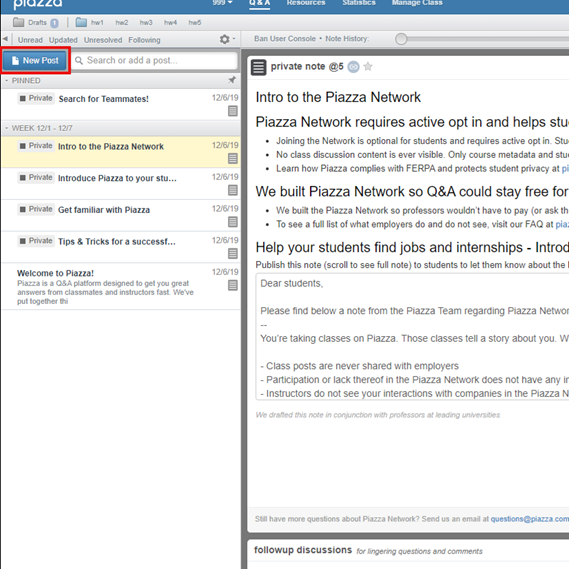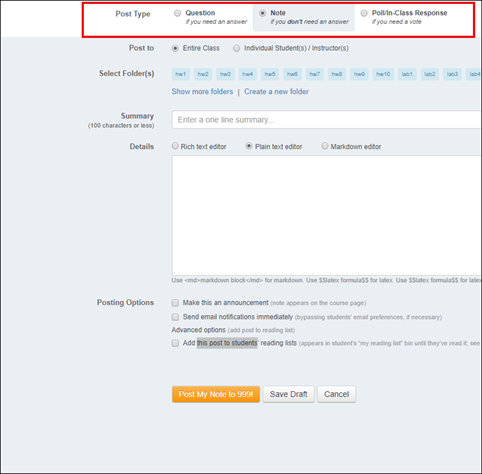 Next, click Post To to determine who can see this post.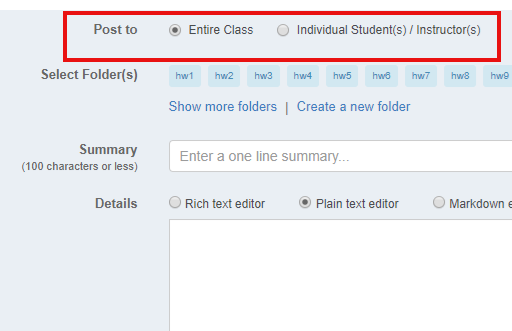 Next, select the folder(s) or tags that you want your post to be under

You can create a new folder by clicking Create a new folder.

Enter a Summary, the summary should be the title of your post.
In the Details section, enter your message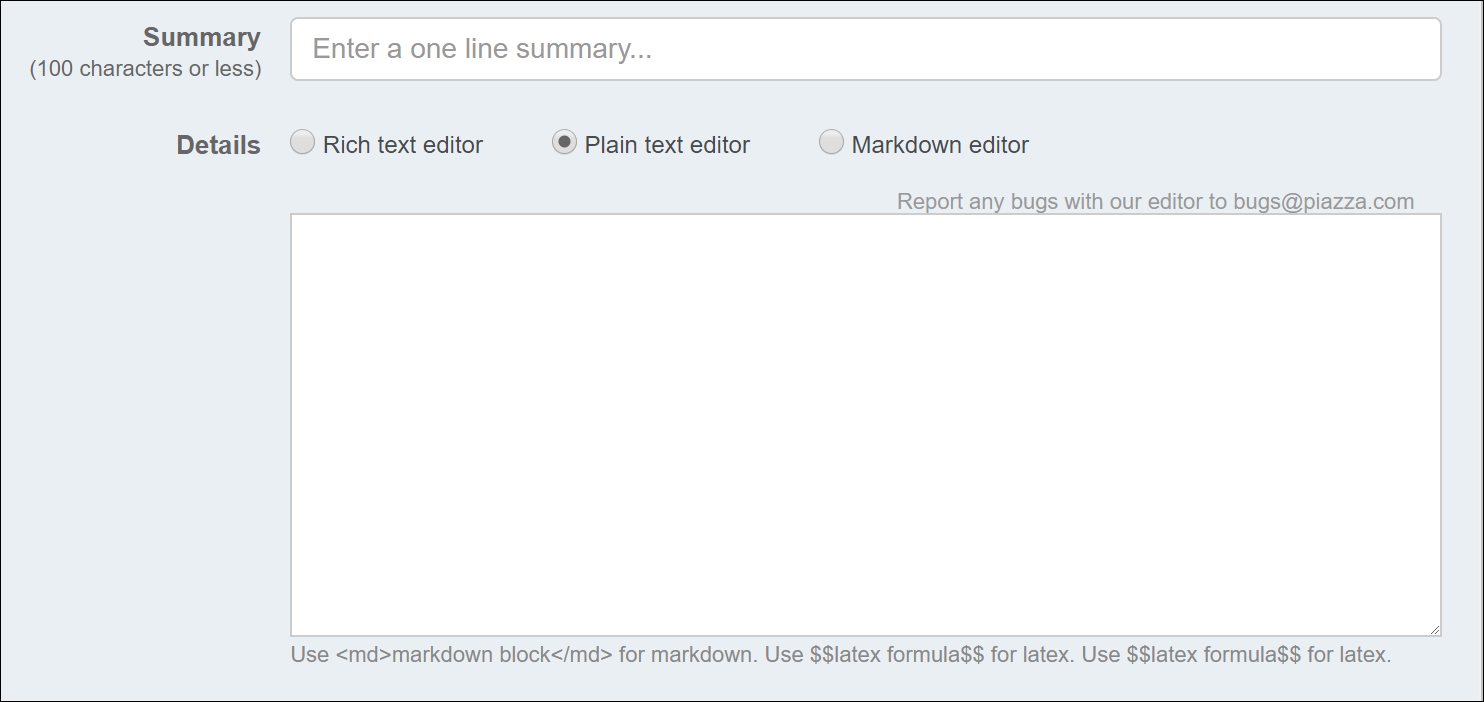 Select your Posting Options

Your note will appear on the course page if this is made as an announcement. 
If the note is urgent, select send email notifications immediately. This will bypass students' email preferences)

Click Post My Note to [Class Piazza Name] to post your new note.
Various Indicators:
The blue dot indicates whether or not you have read the post. 
The grey number indicates the number of updates to the post since you last viewed it.
The orange 'i' icon indicates that a question has an instructors' answer. 
The orange checkmark over the 's' icon indicates the student's answer has been endorsed by an instructor. 
The green 'S' indicates that a question has a students' answer.
The notepad icon indicates the post is a note.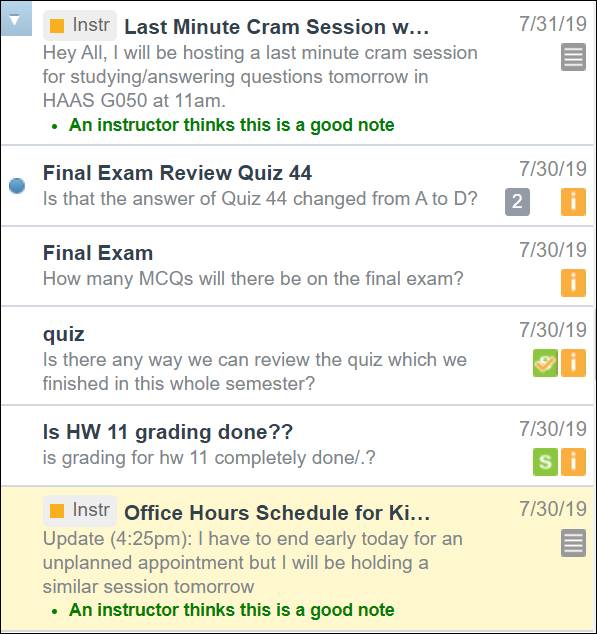 Private tag implies the post is private to the individual student but visible to instructors. 
The red post indicates the question is still unanswered. 

For further information please visit Piazza's website: Piazza Quick Start Guide
Last Updated: Jun 27, 2023 4:39 PM