Students - View a Quiz Submission
Accessing Quiz Submissions:
Select Course Tools -> Quizzes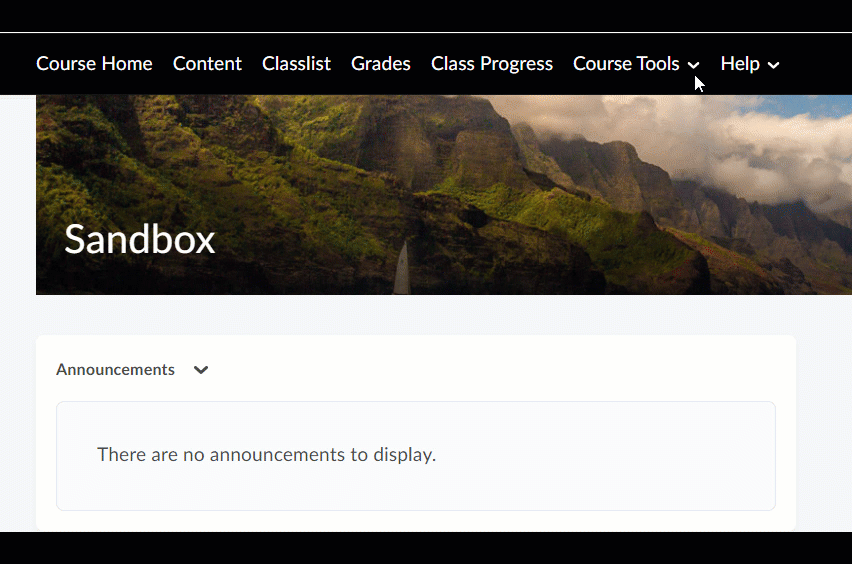 Identify the Quiz you wish to review. 
Note: Submission views are only available for quizzes that were completed. If you have not attempted a quiz, no submission information will be available. 

Option 1: If available, Select the hyperlink named "On Attempt" in the Evaluation Status column for that quiz. 
Option 2: Select the dropdown menu associated with the quiz and then select the "Submissions" option. 
You may review the submission data for every available attempt by selecting the title.
Last Updated: Jun 27, 2023 4:29 PM