Regrading a Quiz
How to Access the Quiz Grading Menu:
Select Course Tools -> Quizzes -> [Select the Specific Quiz] -> Grade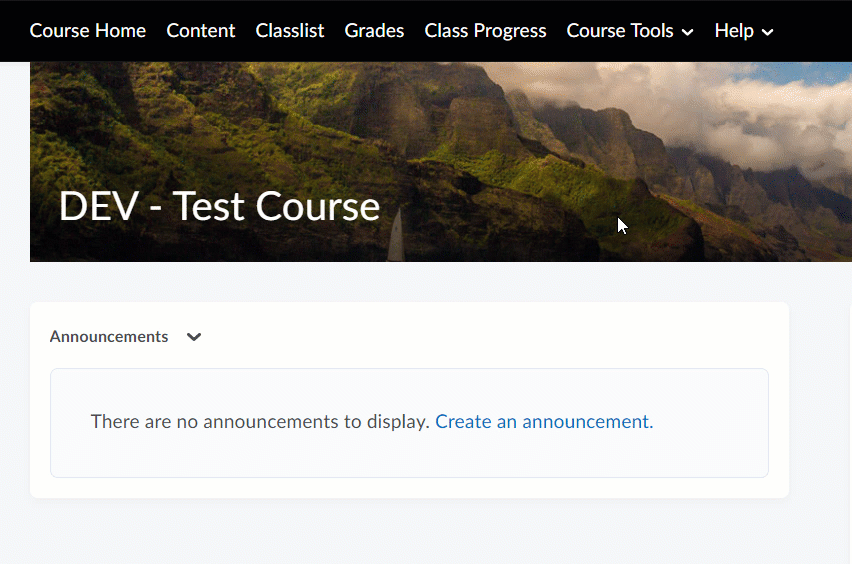 How to Regrade a Specific Quiz Question:
From the Quiz Grading Menu, Select Questions -> Update All Attempts. This will allow you to select a question and update the correct response for all students who have taken the quiz.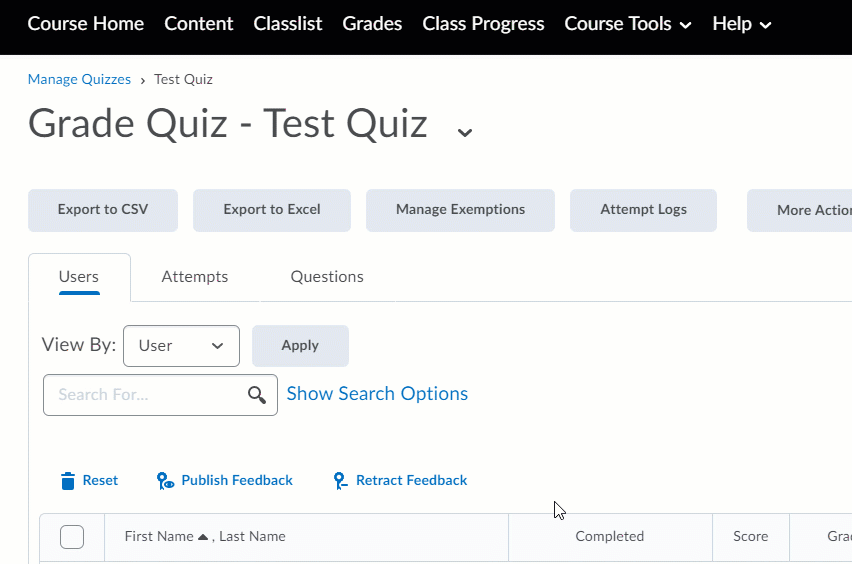 Next, select the question you'd like to regrade from the list and update the answer.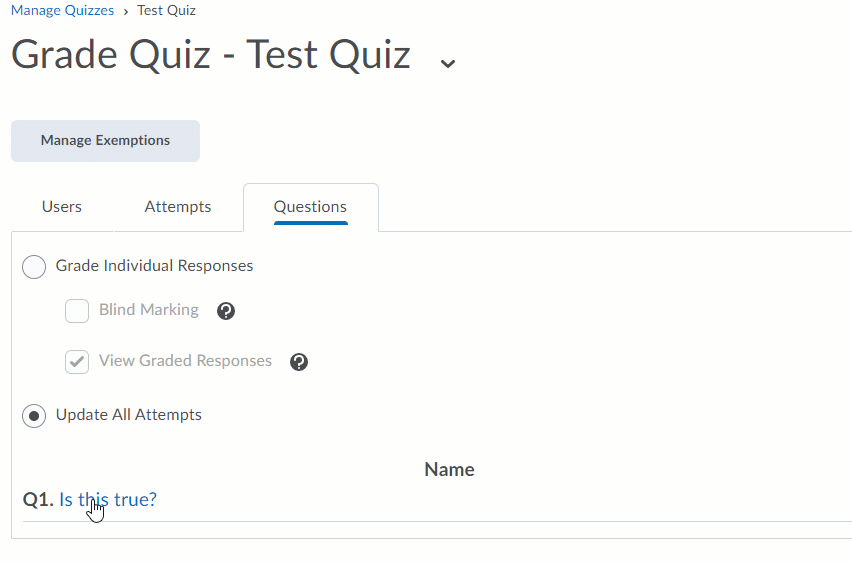 After saving the result, student scores will be updated accordingly.
Last Updated: Jun 27, 2023 4:29 PM