Hosking and Li Named ACM Distinguished Scientists
11-29-2012
Purdue Computer Science faculty members Tony Hosking and Ninghui Li were recently named 2013 Distinguished Scientists by the Association for Computing Machinery (ACM). This honor is in recognition of their significant research accomplishments and contributions in computing. The ACM Distinguished Member designation is the second highest level of distinction (between Fellow and Senior Member) for ACM members. Less than 10% of ACM members may ever hold a Distinguished Member designation.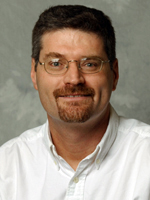 Tony Hosking is an Associate Professor of Computer Science who joined the Department in 1995. His research lies at the intersection between programming languages and database systems, focusing on the integration of language and database functionality for efficient data management. His current research explores language and compiler support for run-time object management (e.g., garbage collection, persistence, resilience, distribution and security) in the context of the Smalltalk, Modula-3, and Java programming languages. Hosking recently co-authored The Garbage Collection Handbook: The Art of Automatic Memory Management, which has recently been published by Chapman & Hall as part of their CRC Applied Algorithms and Data Structures series.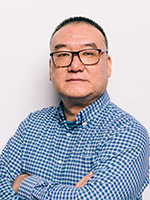 Ninghui Li is an Associate Professor of Computer Science who joined the Department in 2003. His research interests are in computer security and applied cryptography, e.g., security and privacy in distributed systems, networks, databases, and electronic commerce, with a focus on access control. Li's recent research focuses on role-based access control, online privacy protection, access control policy specification and analysis, and operating system access control. In 2005, he was awarded the NSF CAREER Award for proposed work on "Access Control Policy Verification Through Security Analysis And Insider Threat Assessment."
Congratulations to Professors Hosking and Li on this recognition!
Last Updated: Jun 29, 2023 4:42 PM