Faculty Position in Purdue Computes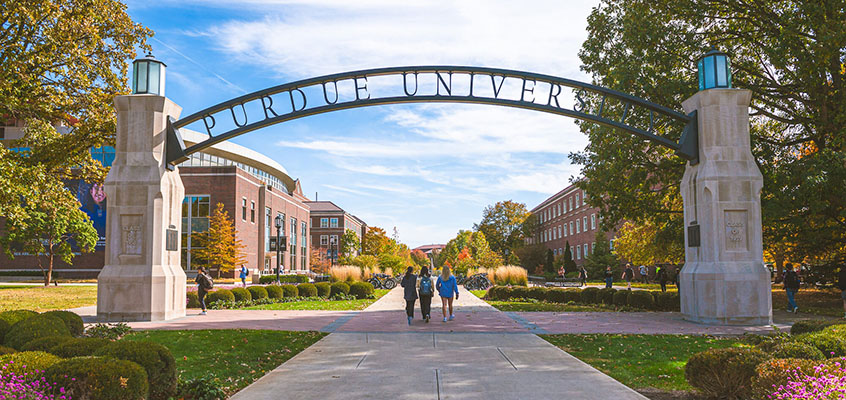 Job Summary
Faculty Position in Purdue Computes
Purdue University has launched a new major initiative, Purdue Computes (https://www.purdue.edu/computes/), consisting of three dimensions (Computing, Physical Artificial Intelligence, and Semiconductors) that will connect faculty and students from across the institution and enable the university to advance to the forefront with unparalleled excellence at scale. As part of this initiative, Computing will add 50 new positions over the next five years. Purdue University's Department of Computer Science and Elmore Family School of Electrical and Computer Engineering are hiring tenure track assistant and associate professors in all areas of Computer Science and Computer Engineering in the Colleges of Science and Engineering. 
The Departments and Colleges
Purdue Computes offers a stimulating academic environment with active research programs in almost all areas of computing. The departments offer undergraduate programs in Computer Science, Computer Engineering, Data Science, Electrical Engineering, and Artificial Intelligence, as well as graduate MS and PhD programs, including a Professional MS in Information Security. For more information, see https://www.cs.purdue.edu and https://www.ece.purdue.edu. Opportunities for collaboration exist across the university; faculty have collaborations with every college in the university. Purdue is one of the nation's leading land-grant universities, with an enrollment of over 50,000 students primarily focused on STEM subjects. 
---
While we are hiring in all areas, applications are reviewed across several areas.
When applying, please indicate which of the four areas below you feel best fits, even if it does not directly match your interests.
Be assured that if we feel another area is a better match, we will consider you for whichever area(s) are most appropriate.
Foundations and Applications of AI
All areas of Data Science and Machine Learning
Natural Language Processing and Large Language Models
Robotics, Autonomy, and Cyber-Physical Systems 
Computer Vision, Image and Signal Processing, and Computer Graphics
Computational Science & Engineering
Scientific machine learning, AI for science
Data-intensive scientific simulations
High-performance computing, combinatorial scientific computing, novel computational architectures
Bioinformatics, health informatics, and biomedical applications of AI
Systems (Software)
The interplay between AI, systems, and security & privacy
OS, networking, wireless networking, databases, and distributed systems
PL, compilers, software engineering, and automated reasoning
Algorithms and software for quantum and emerging technologies 
Systems (Hardware)
All aspects of Computer Architecture
Embedded computing systems and IoT
System-on-chip design, low-power design, and design automation
Application Process
Applications need to be submitted to this site, including (1) a complete curriculum vitae, (2) a statement of research and a statement of teaching, and (3) names and contact information of at least three references. You are advised to ensure that your Google Scholar profile is up to date, although this is not a requirement.
You will be asked to indicate which of the four areas above is the most appropriate to review your application and if you wish to be considered for positions in Computer Science, Computer Engineering, or if you would consider either.
Applications will be considered beginning December 8, 2023, and will be reviewed until the position is filled. A background check will be required for employment in this position.
Qualifications
Candidates must hold a Ph.D. degree in Computer Science, Electrical Engineering, Computer Engineering, or a related discipline by the employment start date and demonstrate potential to build an independent research program, as well as the potential to educate and mentor students. A successful candidate will conduct original research, advise graduate students, teach undergraduate and graduate-level courses, and perform service at the School, College, and University levels.
Reference Collection
If selected by the committee for a video interview, you will receive an email from system@successfactors.com titled "Follow-up to your application." Please follow the instructions in the email to submit your references.
Purdue's main campus is located in West Lafayette, Indiana, a rapidly growing, welcoming, and diverse community with a wide variety of cultural activities, events, and industries. 
With the new Purdue Indy campus (https://www.purdue.edu/campuses/indianapolis/), there may be a long-term opportunity to be based in Indianapolis. Purdue has a Concierge Program that provides dual career assistance and relocation services

Purdue University is an EOE/AA employer. All individuals, including minorities, women, individuals with disabilities, and veterans are encouraged to apply.
Last Updated: Nov 10, 2023 2:42 PM