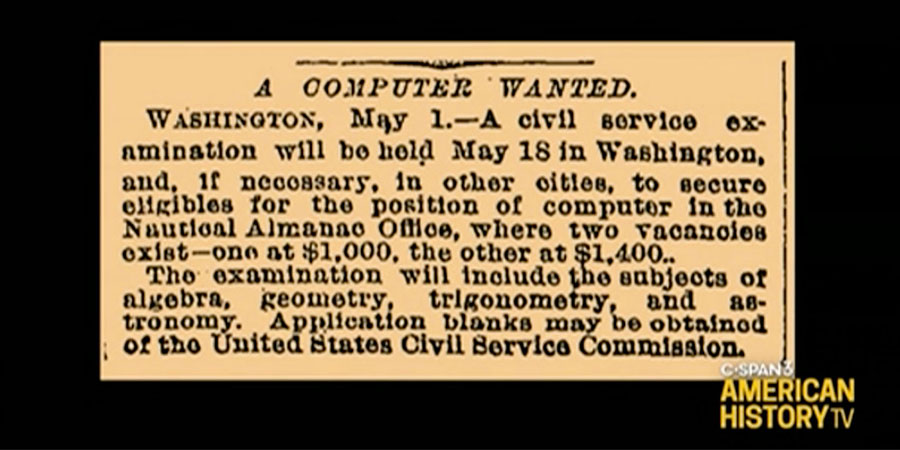 Women Computers
Some of the first computers in America weren't machines at all. They were women – people working in the business of "computing." A computer was someone who performed difficult mathematical calculations before modern-day computers and calculators were invented.
In the ad from the classified pages of The New York Times above, the job is calling for a person to perform calculations too large for one person to perform by themselves. The computer worked with a group, breaking down the problem into small pieces and cross-checking each other's work.
As we celebrate Women's History Month, we do not forget that original computational work was done by women. These dedicated mathematicians forged the future of computers and programming. Though often not acknowleded for their work, and later forgotten in time, we remember and celebrate the work of women in computing from the beginning. 
Adopted from Women & Computers. Author Clair Evans discusses her book, Broad Band.
Last Updated: Mar 2, 2022 12:26 AM