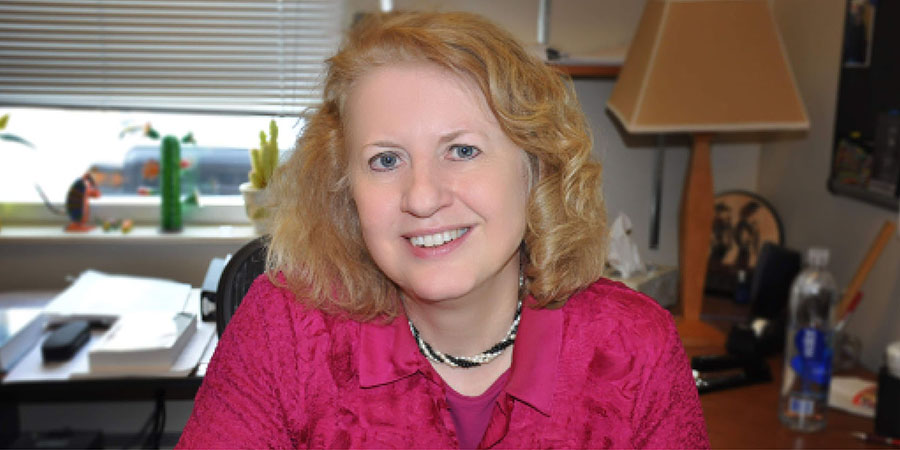 Professor Susanne Hambrusch
Susanne Hambrusch is a professor of computer science at Purdue University. She received the Diplom Ingenieur in computer science from the Technical University of Vienna, Austria, in 1977, and a Ph.D. in Computer Science from Penn State in 1982. In 1982, she joined the faculty at Purdue University's Department of Computer Science. She served as the department head of from 2002-07 and as the interim head 2018-20. She has held visiting appointments at the Technical University of Graz, Austria, and the International Computer Science Institute at the University of California, Berkeley. From 2010 to 2013, she served as the Director of the Computing and Communication Foundations (CCF) Division in the CISE Directorate at NSF. She is a fellow of the Association for Computing Machinery (ACM). 
Hambrusch played a leading role in two recent CS undergraduate enrollment efforts. She served as co-chair on the 2018 National Academies report on "Assessing and Responding to the Growth of Computer Science Undergraduate Enrollments." The report examines trends of growth in computer science undergraduate enrollments, including enrollment patterns and drivers, strategies for responding to the growth, and the impact of enrollment growth on diversity. She was a member of the Computing Research Association's (CRA) ad-hoc Enrollment Committee which produced the report, "Generation CS: CS Enrollments Surge Since 2006." The report is recognized as providing guidance to departments and administrators on enrollment management decisions related to majors and non-majors, diversity, impact on academic units, and possible responses to the enrollment surge.
 
Hambrusch has had various leadership roles in the CRA, an association of more than 200 North American academic departments of CS, CE, I-schools, and laboratories in industry and government, engaged in computing research. She served on the CRA's Board of Directors 2008-10 and 2014-20 and as vice chair 2015-19. She is one of the co-founders of CRA's Education Committee (CRA-E) and has served as its Co-Chair since 2013. CRA-E's mission is to support society's need for a continuous supply of talented and well-educated computing researchers. CRA-E provides resources for students and faculty, professional development, honors undergraduate student research and faculty mentoring achievements, and leads activities that promote research and research-focused careers. Her involvement helped define CRA-E's mission and its role within CRA and the computing community. It established CRA-E's Faculty Mentoring program, the Research Highlight series recognizing students completing successful undergraduate research, and a professional development workshop for teaching faculty in PhD departments. She served two terms on CRA's Committee on the Status of Women in Computing Research (CRA-W).  
 
Additionally, Hambrusch has served as a co-editor of CACM's Viewpoint columns since 2008. She contributed to a redesign of the Viewpoints columns which developed new columns representing trends and emerging interests. She jointly manages Viewpoint columns with John King and continues to guide the publications of relevant and interesting articles strengthening CACM and ACM. 
Last Updated: Mar 15, 2022 9:38 AM