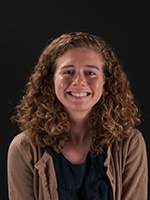 Amy E. Rechkemmer
Graduate Student
Graduate Teaching Assistant
Ross Fellowship-Grouped
Joined department: Fall 2018
Education
Bachelor of Science in Engineering, University of Michigan, Computer Science and Engineering (2018)
Amy is a fourth year PhD student advised by Ming Yin. Her research relates to human computation, crowdsourcing, human-computer interaction, and human-AI interaction. Her work has won best paper awards at both AAAI HCOMP and ACM CHI.
Selected Publications
Amy Rechkemmer, Ming Yin. Motivating Novice Crowd Workers Through Goal Setting: An Investigation into the Effects on Complex Crowdsourcing Task Training. In Proc. of the 8th AAAI Conference on Human Computation and Crowdsourcing (HCOMP), Hilversum, Netherlands, October 2020.
Amy Rechkemmer, Ming Yin. When Confidence Meets Accuracy: Exploring the Effects of Multiple Performance Indicators on Trust in Machine Learning Models. In Proc. of the 40th ACM Conference on Human Factors in Computing Systems (CHI), New Orleans, LA, April 30 - May 6, 2022.
Last Updated: Dec 4, 2020 2:02 PM