Shahbaz is part of multi-university research center to develop next-generation evolvable distributed computing technology
01-05-2023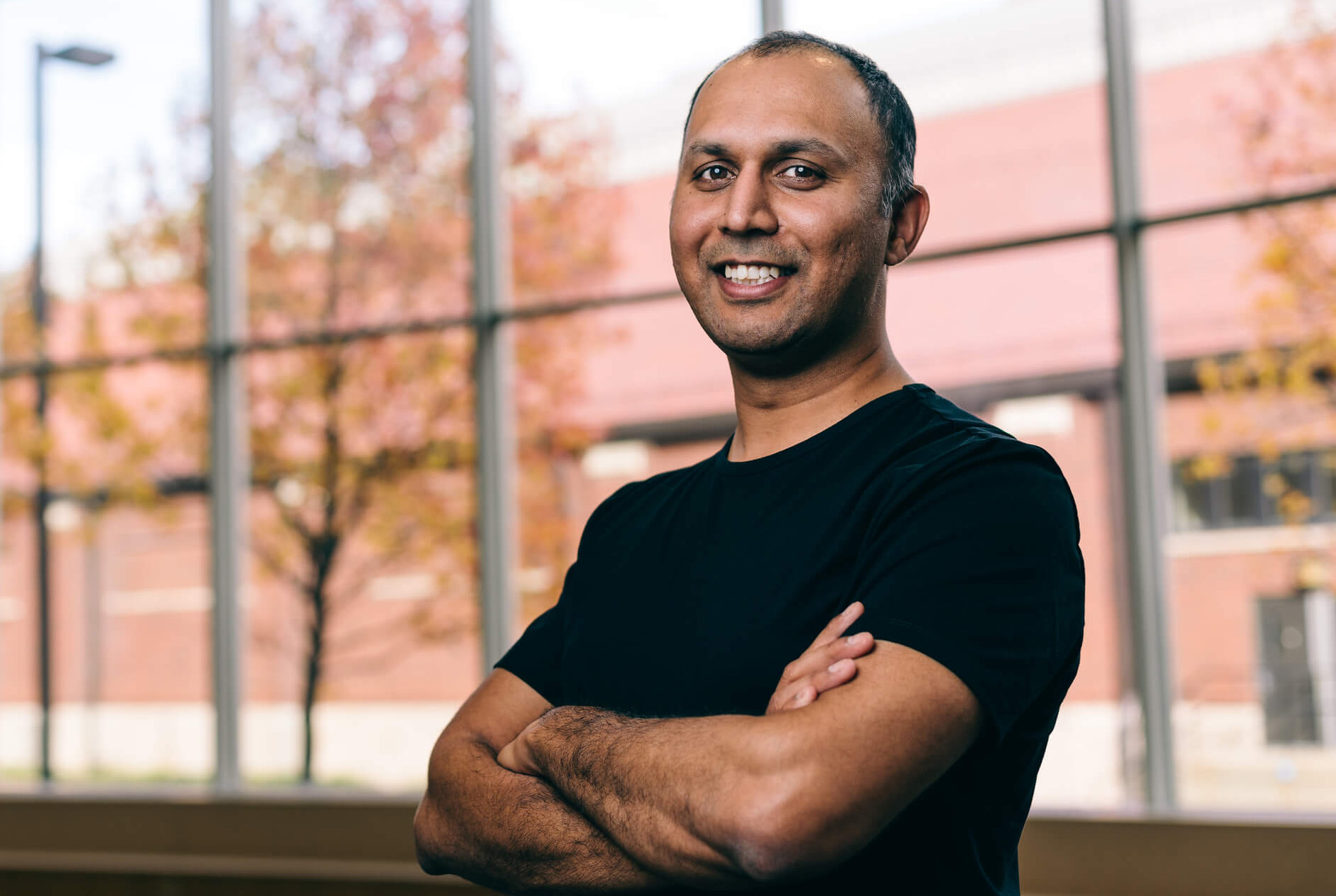 Muhammad Shahbaz, Kevin C. and Suzanne L. Kahn New Frontiers Assistant Professor of Computer Science
Purdue is part of the multi-university ACE Center for Evolvable Computing. A JUMP 2.0 center funded by Semiconductor Research Corporation (SRC) and DARPA, focused on fundamental research in evolvable computing, to improve the processing of large data with high performance and efficiency.
A major problem with computing is that it is not energy efficient and performance is limited. Data constantly changes and the methods to perform tasks are constantly changing. By 2030, computer systems will be highly dynamic, requiring computing structures to be evolvable.
Muhammad Shahbaz, Kevin C. and Suzanne L. Kahn New Frontiers Assistant Professor of Computer Science, whose primary area of research is in systems and architecture, will be part of a new multi-university research center at The University of Illinois Urbana-Champaign (UIUC) funded by a $31.5 million grant from the Joint University Microelectronics Program 2.0 (JUMP 2.0).
UIUC will lead the ACE Center for Evolvable Computing that will advance distributed computing technology, from cloud-based datacenters to edge nodes, so it operates with orders of magnitude more energy efficiency than today.
Evolvable Computing
Evolvable computing is the concept that accelerator hardware, security mechanisms, memory structures, communication stacks – almost everything – needs to be designed to be easily extensible, composable, and reusable to adapt to changing needs.
"Building the next generation of hyper-scale distributed computing platforms requires a radical rethinking of the role architecture plays in systems and networking," said Shahbaz. He added, "As a PI at the ACE center, I will co-design architectures with systems to reach higher performance and networks to gain higher flexibility."
JUMP 2.0
The JUMP 2.0 program is a public-private partnership led by the Semiconductor Research Corporation (SRC), in cooperation with DARPA, and is co-sponsored by SRC, DARPA, the commercial semiconductor industry, and the defense industrial base. It is a new program that supports university research collaboration with a consortium of semiconductor and defense companies, focusing on challenges facing microelectronics advancement. 
With additional funds from partnering institutions, ACE will have a total budget of $39.6 million over five years. A large center compiling expertise from around the United States, ACE has 21 PIs from 13 institutions. JUMP 2.0 is funding seven new multi-university research centers, each of which focuses on one of seven themes of critical importance. The ACE center won the award for the "Systems and Architectures for Distributed Compute" theme. 
ACE will be directed by Josep Torrellas, the Saburo Muroga Professor of Computer Science at UIUC. The Assistant Director will be Minlan Yu, the Gordon McKay Professor at Harvard. ACE includes faculty from the University of Illinois, Harvard, Cornell, Georgia Tech, MIT, Ohio State, Purdue University, Stanford, the University of California San Diego, the University of Kansas, the University of Michigan, The University of Texas at Austin, and the University of Washington.
Semiconductors
The semiconductor supply chain disruption (associated with the pandemic) has greatly impacted our economy. Many in industry, education, and the government are increasing their investment in computing technology from design to manufacturing as seen in the recent CHIPS Act.
Through Purdue University's partnerships, such as SkyWater and MediaTek, the university displays the commitment to addressing society's increasing semiconductor demands, taking the lead in reasserting American preeminence in the field of semiconductor research.
"Partnering with the ACE center," said Shahbaz," "will further enforce Purdue's effort and commitment to strengthening the nation's semiconductor demands and developing a highly-skilled workforce." 
Overall, Purdue's collaborations will aid in the scalability, energy efficiency, and security as well as the agility and resilience to disruption of the technological infrastructure.
About the Department of Computer Science at Purdue University
Founded in 1962, the Department of Computer Science was created to be an innovative base of knowledge in the emerging field of computing as the first degree-awarding program in the United States. The department continues to advance the computer science industry through research. US News & Reports ranks Purdue CS #20 and #16 overall in graduate and undergraduate programs respectively, seventh in cybersecurity, 10th in software engineering, 13th in programming languages, data analytics, and computer systems, and 19th in artificial intelligence. Graduates of the program are able to solve complex and challenging problems in many fields. Our consistent success in an ever-changing landscape is reflected in the record undergraduate enrollment, increased faculty hiring, innovative research projects, and the creation of new academic programs. The increasing centrality of computer science in academic disciplines and society, and new research activities - centered around data science, artificial intelligence, programming languages, theoretical computer science, machine learning, and cybersecurity - are the future focus of the department. cs.purdue.edu
Last Updated: Nov 2, 2023 9:33 AM