Securing 5G for Military Operations: Purdue is part of NSF's Convergence Accelerator Track G award, Phase II
10-30-2023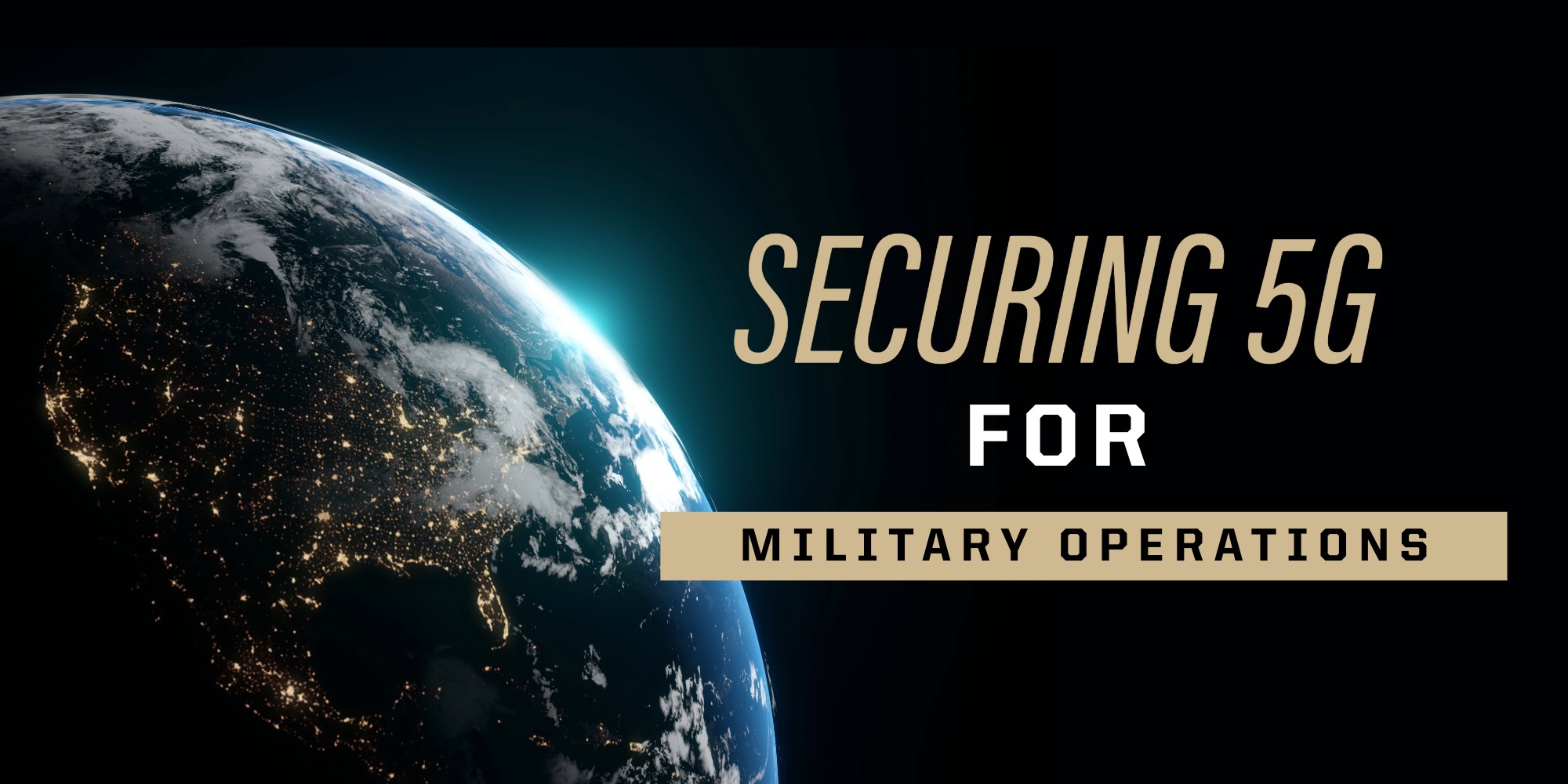 Purdue Computer Science is at the forefront of securing 5G technology for military operations. 
(Purdue University photo / This image was generated with the assistance of AI)
The NSF is accelerating 5G solutions to assist the U.S. government and critical infrastructure operators to communicate securely by awarding $25M to five interdisciplinary teams.
Sonia Fahmy, professor of computer science and associate department head for the Department of Computer Science and David Love, Nick Trbovich Professor of Electrical and Computer Engineering are co-PIs for the Zero Trust X (ZTX) team. The team secured a $5 million grant from the National Science Foundation (NSF) Convergence Accelerator Track G award: Securely Operating Through 5G Infrastructure.  
Phase 1 of Track G began in September 2022, with 16 teams selected by the NSF. At the end of Phase 1, five Phase 2 awardees were chosen after a formal proposal and pitch. Over the next two years, the Phase 2 teams will participate in an innovation and entrepreneurial curriculum that includes technology development, intellectual property, financial management and planning, sustainability planning, and communications and outreach.
ZTX is led by Taejoon Kim (PhD Purdue ECE '11) principal investigator and associate professor of electrical engineering and computer science at the University of Kansas. Another Purdue Team member is Christopher Brinton, Elmore Chaired Assistant Professor of Electrical and Computer Engineering.
Brinton, Fahmy, and Love are affiliated faculty with The Center for Education and Research in Information Assurance and Security (CERIAS) at Purdue. 
ZTX team members also include Syed Rafiul Hussain, assistant professor in the Department of Computer Science and Engineering at Pennsylvania State University. Hussain received his PhD from the Department of Computer Science at Purdue University in 2018, advised by Professor Elisa Bertino. 
The Zero Trust X (ZTX) team is developing innovative solutions to safeguard the use of 5G networks for Department of Defense (DoD) applications. Their work encompasses end-to-end security, device-centric enhancements, and real-time threat detection, enhancing 5G's potential for military squads.
"Our research aims to ensure communication security and privacy while being easy to deploy," said Professor Sonia Fahmy.
She added, "In the ZTX team, we do this by developing solutions that are compatible with end-user devices and network infrastructure for 5G and beyond."
The goal of NSF's Convergence Accelerator Track G is to enable enhancements to end devices — such as smartphones and tablets — and augmentations to 5G wireless infrastructure, providing capabilities to military, government, and critical infrastructure operators to operate through public 5G networks while meeting security and resilience requirements. The convergent track supports the development of technologies to secure 5G and permit the secure use of non-secure networks.
Empowering Military Communication: ZTX's Secure 5G Solution
The primary aim of the ZTX research project is to create specialized software that empowers military squads to securely exchange real-time information in their operations over high-performance but frequently untrusted 5G networks. This innovative software capitalizes on the versatility of the 5G standard and deploys cutting-edge security measures across various network nodes and layers. This helps DoD personnel swiftly identify potential threats and establish safeguards against unauthorized access or control over DoD communications.
More precisely, the ZTX project collaborates minimally with 5G network operators and utilizes Open-RAN (O-RAN) and 5G core-centric strategies to effectively monitor and mitigate potential threats. Additionally, it includes security enhancements at the device level, ensuring DoD devices establish their own security layers, and reducing reliance on network provider protocols.

The research conducted by the ZTX team holds broad relevance for both commercial and military 5G communication networks, including O-RAN. The team plans to test the proposed software on a laboratory-scale integrated 5G/O-RAN testbed, followed by trials on other available platforms to pave the way for commercial adoption. 
5G Security and Slicing Innovations
Professor Sonia Fahmy and PhD student Umakant Kulkarni presented research related to ZTX at the 20th USENIX Symposium on Networked Systems Design and Implementation (NSDI '23). Their poster presentation titled "Slicure5G: Secure Slicing for 5G" was supported in part by NSF grant 2226447, the phase 1 award.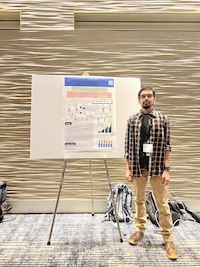 "In our research, we've built Slicure5G, a cutting-edge secure network slicing solution that protects against a variety of attacks," said Umakant Kulkarni. 
He added, "Our work empowers network operators to customize security for slices while enabling seamless coexistence with publicly available, unsecured slices."You can read more about the NSF Convergence Accelerator in their press release. 
About the Department of Computer Science at Purdue University
Founded in 1962, the Department of Computer Science was created to be an innovative base of knowledge in the emerging field of computing as the first degree-awarding program in the United States. The department continues to advance the computer science industry through research. US News & Reports ranks Purdue CS #20 and #18 overall in graduate and undergraduate programs respectively, 6th in cybersecurity, 8th in software engineering, 13th in programming languages and systems, 15th in data analytics, and 18th in theory. Graduates of the program are able to solve complex and challenging problems in many fields. Our consistent success in an ever-changing landscape is reflected in the record undergraduate enrollment, increased faculty hiring, innovative research projects, and the creation of new academic programs. The increasing centrality of computer science in academic disciplines and society, and new research activities - centered around data science, artificial intelligence, programming languages, theoretical computer science, machine learning, and cybersecurity - are the future focus of the department. cs.purdue.edu
Writer: Emily Kinsell, emily@purdue.edu
Sources: Sonia Fahmy, fahmy@purdue.edu
Umakant Kulkarni, ukulkarn@purdue.edu

Last Updated: Nov 8, 2023 3:01 PM