Purdue CS graphics and vision faculty will present four papers at CVPR 2023
06-08-2023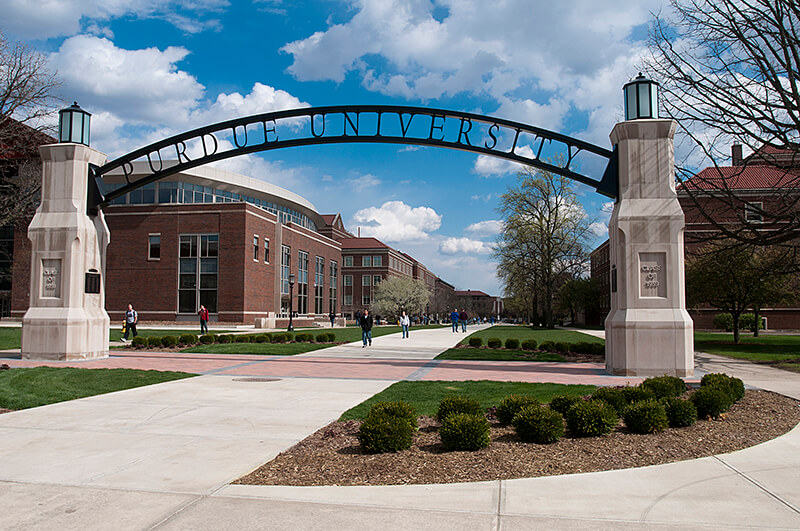 Purdue University Gateway to the Future
This year, Purdue CS computer graphics and computer vision faculty will present 4 papers at the 2023 IEEE Conference on Computer Vision and Pattern Recognition (CVPR), the No. 1 conference in Engineering & Computer Science per Google Scholar. 
The conference will be held in Vancouver, Canadas, June 18-22.  CVPR is the premier annual computer vision event comprising the main conference and several co-located workshops and short courses. Faculty members Daniel Aliaga, Bedrich Benes, and Raymond Yeh have four accepted papers collectively, with one paper, supervised by Benes, being selected as a CVPR highlight paper. Aliaga is a program committee member of the CVPR Workshop on Deep Learning for Geometric Computing, and Yeh is an Area Chair.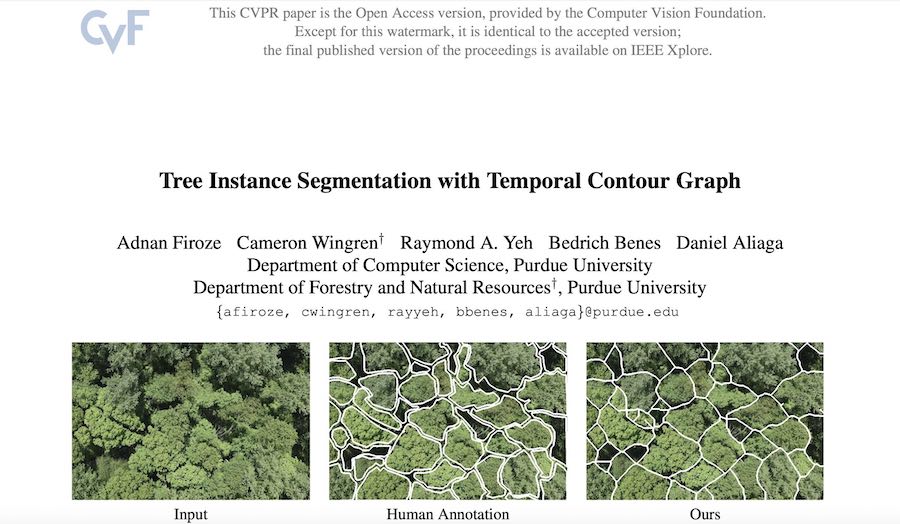 "Tree Instance Segmentation using Temporal Structured Images", Adnan Firoze, Cameron Wingren, Raymond A. Yeh, Bedrich Benes, Daniel Aliaga.
"ObjectStitch: Object Compositing with Diffusion Model", Yizhi Song, Zhifei Zhang, Zhe Lin, Scott Cohen, Brian Price, Jianming Zhang, Soo Ye Kim, Daniel Aliaga.
"PixHt-Lab: Pixel Height Based Light Effect Generation for Image Compositing", Yichen Sheng, Jianming Zhang, Julien Philip, Yannick Hold-Geoffroy, Xin Sun, He Zhang, Lu Ling, Bedrich Benes.
"Score Jacobian Chaining: Lifting Pretrained 2D Diffusion Models for 3D Generation", Haochen Wang, Xiaodan Du, Jiahao Li, Raymond A. Yeh, Greg Shakhnarovich.
About the Department of Computer Science at Purdue University
Founded in 1962, the Department of Computer Science was created to be an innovative base of knowledge in the emerging field of computing as the first degree-awarding program in the United States. The department continues to advance the computer science industry through research. US News & Reports ranks Purdue CS #20 and #16 overall in graduate and undergraduate programs respectively, seventh in cybersecurity, 10th in software engineering, 13th in programming languages, data analytics, and computer systems, and 19th in artificial intelligence. Graduates of the program are able to solve complex and challenging problems in many fields. Our consistent success in an ever-changing landscape is reflected in the record undergraduate enrollment, increased faculty hiring, innovative research projects, and the creation of new academic programs. The increasing centrality of computer science in academic disciplines and society, and new research activities - centered around data science, artificial intelligence, programming languages, theoretical computer science, machine learning, and cybersecurity - are the future focus of the department. cs.purdue.edu
Last Updated: Nov 2, 2023 9:22 AM