CS Professors Prepared for Learning Remotely
03-23-2020
The Department of Computer Science has worked rapidly to move all classes to online instruction following the announcement from Purdue University President Mitch Daniels in response to the global pandemic.
The department was quickly able to optimize learning remotely for students by utilizing the CS instructional technologists (Enoch Adu, Justin Gillingham, and Victory Soe). Faculty and staff have worked together to transfer lectures, labs, and office hours to online platforms - incorporating course resources and tools available through the university. 
Preparation
Professor Buster Dunsmore teaches CS 18000 and met with the CS instructional technologists. "We worked out plans for moving CS 18000 online. Lectures are converted to video and made available via Blackboard."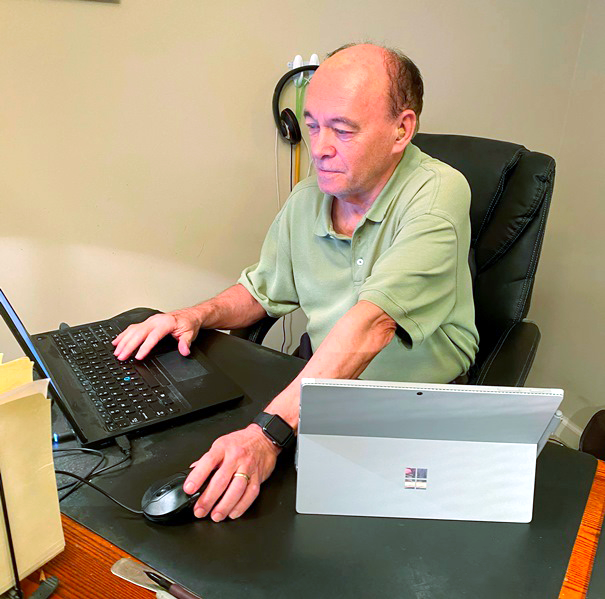 "Labs will be completed in the same way they are currently, although they will be online. Instead of going to a lab room, students will join a virtual classroom with their fellow lab students and the teaching assistants (TAs). TA office hours will be conducted as usual using virtual classrooms. We are looking into creating new labs and office hours to serve our students who are distributed all over the world in nearly every time zone."

Dunsmore also facilitates CS 40700 (Software Engineering Senior Project), "We are assuming that our students are all over the world. Team Sprint Reviews will be conducted every few weeks using a virtual classroom with all team members, TA Project Coordinator, and faculty Project Observer in the same virtual room."


Working Hard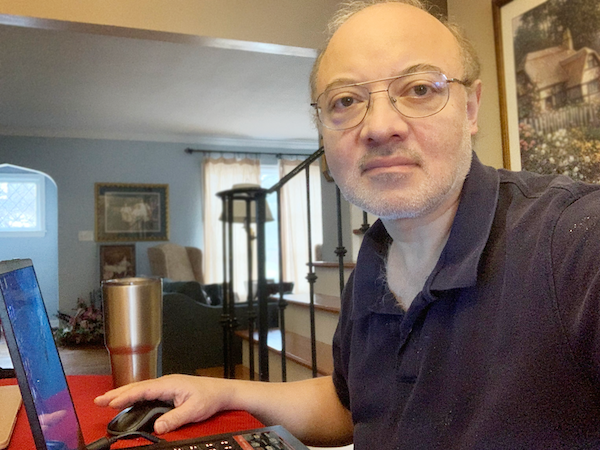 Gustavo Rodriguez-Rivera, who teaches CS 25200 (Systems Programming) and CS39000-CP1 (Competitive Programming I), has also worked quickly to prepare for online teaching. "I see that our job as teachers is also to be coaches. We have to coach our students to work, learn, and develop their potential.
We need to keep our students engaged not only in the classroom during lecture, but also outside their classroom studying, and working on projects. Our job in this environment is still the same, but a little more difficult. We have to continue coaching our students while working online. It will be a challenge, but it will also be a learning experience for both teachers and students."
Going Forward
Dunsmore added, "I believe we are in a watershed moment in education. We have always assumed that the way to teach and learn is to get everybody together in the same physical room. Now we are able to stay connected with laptops and mobile devices. I think, even after the coronavirus pandemic has come and gone, we will see a marked increase in video lectures, virtual office hours, and online labs."
Rodriguez-Rivera offers this to all students during this time of unprecedented change in higher education. "Remember that this situation is just temporary. One way or another we will get through this. Your education on the other hand will be for the rest of your life: to get a job, earn a living, raise a family, and make this world better. Allocate time for your online classes, try to compartmentalize your mind, and try to concentrate in your studies. I am sure we will come through this wiser, and it will help us re-balance our priorities in life."
Writer: Emily Kinsell, 765-494-0669, emily@purdue.edu, @emilykinsell
Sources: Professor H. E. Dunsmore, dunsmore@purdue.edu
Professor Gustavo Rodriguez-Rivera, grr@purdue.edu
Last Updated: Nov 1, 2023 11:08 AM