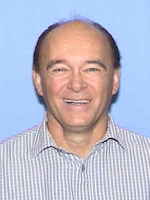 H. E. Dunsmore
Associate Professor of Computer Science
Joined department: 1978
Education
BS, University of Tennessee, Mathematics and Physics (1968)
PhD, University of Maryland, Computer Science (1978)
Dr. Dunsmore's interest areas include software engineering, software
architecture, agile methods, software metrics, Java, C++, C, JavaScript, cgi
software, object-oriented design and programming, and information
systems.

He has been a recipient of the awards Outstanding Teacher in the
College of Science and Charles B. Murphy Outstanding Undergraduate
Teacher Award for Purdue University. He was chosen as a Founding
Fellow of the Purdue Teaching Academy.

Dr. Dunsmore has extensive legal and industrial consulting experience.
He has written several technical articles and is coauthor of two
books.

Last Updated: Dec 4, 2020 1:55 PM