Neville selected as University Faculty Scholar
11-22-2019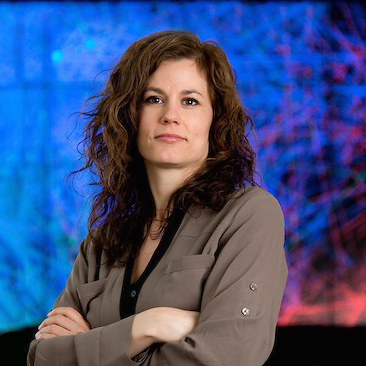 Jennifer Neville, a professor with joint appointments in the Departments of Computer Science and Statistics, was selected as a University Faculty Scholar by the Office of the Provost.
The University Faculty Scholars Program recognizes outstanding faculty members who are on an accelerated path for academic distinction. Recipients of this honor have the rank of tenured associate or full professor and have been in that rank for no more than five years. Faculty scholars are nominated by their academic areas, reviewed by a committee in the College of Science, and approved by the provost. Faculty Scholars are appointed for a five-year term and receive an annual $10,000 discretionary allocation to support their research. The program was created in 1998. Professor Neville will begin her five-year term in the fall of 2020.
Professor Neville's research is focused in the fields of machine learning and data mining. In particular, she focuses on the development and analysis of algorithms for relational domains, including social, information, and communication networks, as well as physical networks and distributed systems. Her work and research interests lie in the design and implementation of machine learning and data mining techniques, discovery and adjustment of statistical biases due to networks data characteristics, and application to real-world tasks.
Neville, who joined Purdue Computer Science in 2006, directs the Network Learning and Discovery Lab. She is a member of Purdue MINDS, a research group dedicated to addressing complex problems in data science, machine learning, and artificial intelligence for the benefit of society.
Writer: Emily Kinsell, 765-494-0669, emily@purdue.edu, @emilykinsell
Current Faculty Scholars

| | |
| --- | --- |
| Xiangyu Zhang | 2014-2019 |
| Sonia Fahmy | 2015-2020 |
| Ninghui Li | 2016-2021 |
| Jennifer Neville | 2020-2025 |
Past Faculty Scholars

| | |
| --- | --- |
| Ananth Grama | 2002-2007 |
| Walid Aref | 2004-2009 |
| Zhiyuan Li | 2005-2010 |
| Suresh Jagannathan | 2007-2012 |
| Sunil Prabhakar | 2009-2014 |
| Dongyan Xu | 2012-2017 |
| Daisuke Kihara | 2013-2018 |
Last Updated: Jan 22, 2020 9:52 AM