Protecting Critical Infrastructures from Cyber and Physical Attacks
02-08-2019
Purdue's Discovery Park Big Idea Challenge was developed as a way to focus on interdepartmental research tackling global challenges. They focused on the power of convergence, believing that an approach that coupled research in traditionally siloed STEM disciplines could provide new insights to confront and tackle these challenges. The call for the Big Idea Challenge proposals resulted in a massive response across Purdue's campus. Discovery Park received 46 proposals from more than 230 faculty, representing all 10 colleges and 45 departments. Seven winners were chosen, the department of Computer Science was represented by Dongyan Xu and his team of researchers. Their topic, "Towards Cyber-Physical Vetting of Critical Infrastructure,"addresses the security and reliability of cyber-physical infrastructures and systems. 
According to Xu, "The goal is actually very simple, we want to protect our critical cyber-physical systems and infrastructures that are increasingly computerized. There are many physical systems on the market being retrofitted or equipped with computers and microcontrollers to govern the physical operation of these systems." With continual technological advances and the Internet of Things (IoT), web-based technologies are becoming increasingly integrated into the physical fabric of our surroundings. Critical infrastructures, such as those in civil, energy, manufacturing, and national defense domains, are increasingly interwoven with cyber components such as sensing, computing and control devices. Demonstrated in the presentation, Xu discusses how drones, CATVs, smart buildings, IoT devices, and even nuclear reactors are potentially vulnerable to cyberattacks.
Protecting critical infrastructure from cyber and physical attacks can be a tall order; solutions are not simple nor obvious to these real and significant threats to organizations and national security. Xu and his team plan prototype attacks to demonstrate the potentiality of these types of threats. Because actually launching a real-world cyber-attack against such physical structures and systems isn't in keeping with the ethics of responsible research, Xu and team chose their projects to strike the balance between real world impact and authenticity of an attack. Per Xu, "This challenge we are facing is to demonstrate in a concrete way how these vulnerabilities can be exploited to cause real damage." 
The team's collective expertise brings proficiency in the areas of cybersecurity, defense, engineering, and computer science to expanding their understanding of risks and impact scenarios in cyber-physical infrastructures. "Our effort brings together top experts across campus and incentivizes them to collaborate in a synergizing, cross-domain fashion—just like our framework," says Xu. 
Principal Investigator: 
Dongyan Xu, Samuel D. Conte Professor of Computer Science; Interim Director Purdue CERIAS
Team: 
Ananth Grama, Samuel D. Conte Professor of Computer Science; Deputy Director, Purdue Center for Science of Information
Eugene Spafford, Professor of Computer Science, Executive Director Emeritus Purdue CERIAS
Daniel Delaurentis, Professor of Aeronautics and Astronautics; Director, Institute for Global Security and Defense Innovation
Inseok Hwang, Professor of Aeronautics and Astronautics
Ming Qu, Associate Professor of Civil Engineering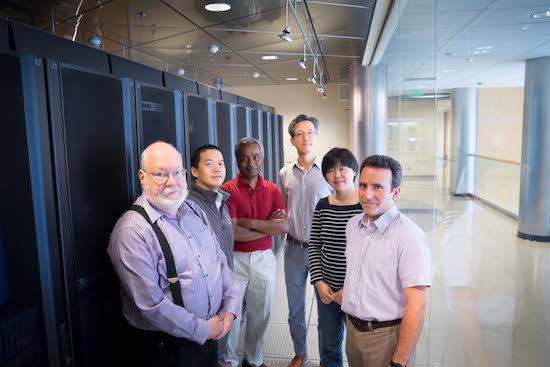 Writer: Emily Kinsell, 765-494-0669, emily@purdue.edu, @emilykinsell
Last Updated: Jan 22, 2020 9:50 AM