French University Offers Summer Program for CS Undergraduates
01-13-2012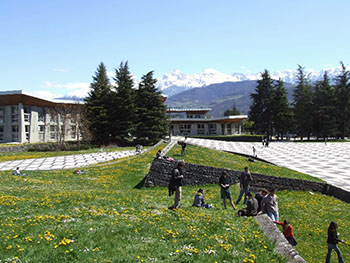 Université Joseph Fourier, located in the alpine city of Grenoble, France, will be offering a Summer Bachelor Program that may be of interest to undergraduate Computer Science majors. The program takes place from June 4, 2012 through July 13, 2012 and includes laboratory/industry visits, cultural activities, and interactions with French science students.
The program involves taking one 30- to 60-hour STEM-related course (choices include Introduction to Physcial Computing and Probability Modeling) and one 36-hour French language course. Geared toward English-speaking students, fluency in French is not required (though some introductory coursework in high school would not hurt).
The first session in June 2012 is tuition-free.
To learn more about this summer program opportunity, please view this PDF file. Students wanting to further investigate taking part in this program should speak with their advisors about it.
Last Updated: May 24, 2017 10:07 AM