Szpankowski Named Saul Rosen Professor
10-01-2008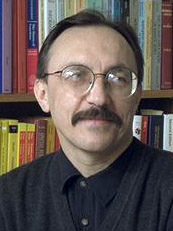 Wojtek Szpankowski has been named the Saul Rosen Professor of Computer Science. This distinguished honor was approved by the Purdue University board of trustees on Friday, September 26. Szpankowski earns this recognition for his outstanding abilities as a researcher, teacher, and leader at Purdue.
Szpankowski joined the Department of Computer Science at Purdue in 1985. He holds a courtesy appointment in Electrical and Computer Engineering at Purdue, and is a fellow of IEEE. He is also the Director of the Institute for Science of Information which he launched in 2008 along with his Purdue colleagues.
Szpankowski earned his MS and PhD both in Electrical Engineering and Computer Science from the Technical University of Gdansk. His research is in the areas of the analysis of algorithms, information theory, bioinformatics, analytic combinatorics, random structures, and stability problems of distributed systems. He has served as a Visiting Professor/Scholar at McGill University, Canada, INRIA, France, Stanford University, Hewlett-Packard Labs, Universite de Versailles, France, Universite de Marne-la-Vallee, Paris, France, Poznan University of Technology, Poland, and University of Canterburry, New Zealand. He has also served as a guest editor and an editor of technical journals, including Theoretical Computer Science, the ACM Transaction on Algorithms, the IEEE Transactions on Information Theory, Foundation and Trends in Communications and Information Theory, and Combinatorics, Probability, and Computing.
This professorship is named in memory of Dr. Saul Rosen a founding faculty member of the Purdue Department of Computer Science.
Last Updated: Jun 29, 2023 3:56 PM