Four CS Faculty Named Top Ten CoS Teachers
04-11-2006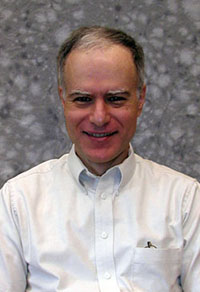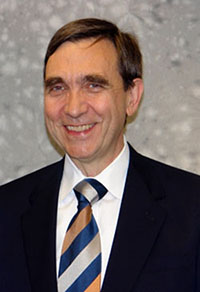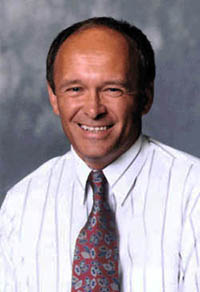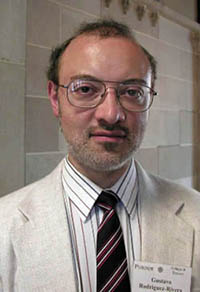 The College of Science Top Ten Teachers have been chosen for 2005-06, and once again Computer Science has fared well filling four of the top ten spots. Congratulations to Professors Mike Atallah, Douglas Comer, Buster Dunsmore and Dr. Rodriguez-Rivera for this recognition from their students.
Professor Atallah has been chosen for the CoS Top Ten Teacher award previously and even ranked as the Favorite Professor in the CoS in 2003-04. He has received several honors for his teaching such as the ACM Outstanding Instructor Award, induction into Purdue's Book of Great Teachers, and he is a Fellow of the Purdue Teaching Academy. Professor Atallah's current research interests are in information security (in particular, secure protocols, software security, and watermarking). He taught Introductions to the Analysis of Algorithms in the spring and two graduate courses in the fall.
Professor Comer was chosen as a CoS Top Ten Teacher in the past as well and also holds many teaching honors. He is a Fellow of the Purdue Teaching Academy, was inducted into the Purdue Book of Great Teachers, and was voted Outstanding CS Teacher of the Year in 1999. In the spring Professor Comer taught Computer Architecture and in the fall he taught two graduate level courses. Professor Comer is an internationally recognized expert on computer networking and the TCP/IP protocols. He has been working with TCP/IP and the Internet since the late 1970s.
Professor Dunsmore holds many teaching awards. He was chosen for the Teaching for Tomorrow Awards Program and alumni voted him the Favorite Science Professor for CS. He has been honored in the CoS Top Ten Teachers list in previous years, named Outstanding Teacher in the CoS, was inducted into the Purdue Book of Great Teachers, received the Murphy's Outstanding Undergraduate Teaching Award, and was a founding Fellow of the Purdue University Teaching Academy. Professor Dunsmore taught Programming with Multimedia Objects in the spring and fall this year. His research areas include the Internet, the World-Wide Web, Web browsers, Website design and implementation, software engineering, Java, C++, C, JavaScript, and Perl programming, cgi software, object-oriented design and programming, and information systems.
Dr. Rodriguez-Rivera has also been in the CoS Top Ten Teacher list in previous years. He taught Data Structures, Operating Systems, and Secure Programming in the spring 2006. In fall 2005, he taught Computer Networks and Advanced Tablet Platform Applications. Dr. Rodriguez-River received his PhD in 1998 from Purdue University. His research areas include internetworking, distributed systems, and operating systems.
Last Updated: Apr 7, 2017 1:26 PM