CS Employee Earns Masters
08-25-2006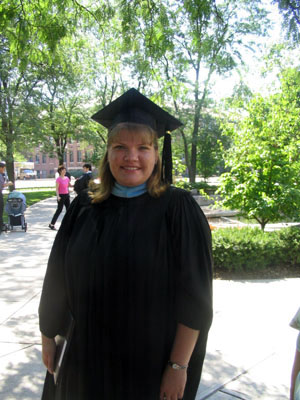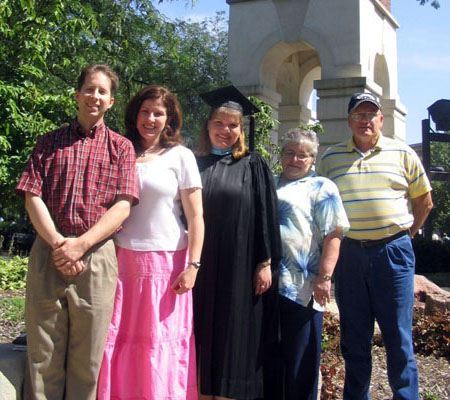 Picture 1: Ms. Hart smiles in her cap and gown after receiving her degree.
Picture 2: Hart, pictured center, was accompanied by (from left to right) her sister's fiancé Mark Osterhout, sister Amy, mother Marilyn and father Mike.
Mindy Hart, K-12 Outreach Coordinator, celebrated the completion of a Master of Science degree on Saturday, August 5th. Ms. Hart received her degree in education administration from the Purdue College of Education.
Before working at Purdue, Hart worked for seven years teaching high school computer classes at Marquette High School in Michigan City, Indiana. As the Outreach Coordinator at Purdue, she collaborates with high school faculty and students to help foster academic success in computer science. She is currently in her fifth year as the Outreach Coordinator. Hart states that her master's degree will help in the development of leadership and management skills within her position.
Hart marked her accomplishment with the support of her family. Her parents Marilyn and Mike attended the graduation ceremony along with her sister Amy and her sister's fiancé Mark Osterhout. Hart spent the day celebrating with friends, family members and fellow graduates.
Last Updated: Apr 7, 2017 8:44 AM