Two Top Ten CoS Teachers in CS
03-31-2005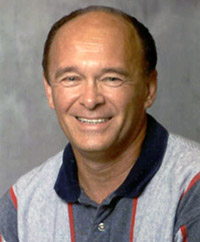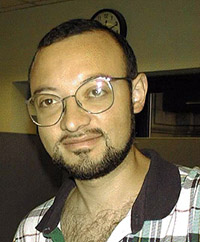 Each year the College of Science students select their ten favorite teachers. The votes have been tabulated and the Department of Computer Science has two faculty members chosen by the sophomores, juniors and seniors. The College of Science Top Ten Teachers of 2004-2005 are:
Jue Chen, Biological Sciences
Buster Dunsmore, Computer Science
Peter Hollenbeck, Biological Sciences
Jeffrey Lucas, Biological Sciences
Dennis Minchella, Biological Sciences
John Nash, Chemistry
Gustavo Rodriguez-Rivera, Computer Science
David Thompson, Chemistry
Tom Walter, Biological Sciences
Jonathan Wilker, Chemistry
Professor Buster Dunsmore is a repeat winner of the CoS Top Teacher honor. During the 2004-05 academic year Professor Dunsmore taught CS 180: Programming I, and CS 177: Programming with Multimedia Objects. CS177 is an introduction to computers and programming and CS180 is an introduction to programming using the Java and C++ languages. Professor Dunsmore has received many teaching awards during his career. He was inducted into Purdue's Book of Great Teachers in 1999, received the Murphy Outstanding Undergrad Teaching Award in 1996, was selected by Indiana Information Technology Association (INITA) as one of three Outstanding Indiana Information Technology Educators in 2001, was a founding Fellow of the Purdue University Teaching Academy in 1997, and was voted Outstanding Teacher in the College of Science in 1980.
For the fifth year in a row the College of Science students voted Dr. Gustavo Rodriguez-Rivera a Top Ten Teacher. A senior in one of Dr. Rodriguez-Rivera's classes said, "Great teaching method: method, theorem, proof, formula, example. I loved it!" Another student stated Dr. Rodriguez-Rivera "is by far the best CS teacher I had at Purdue. After discussion he taught the practicality of what we learned." Dr. Rodriguez-Rivera taught CS 251: Data Structures; CS 354: Operating Systems; CS 422, Computer Networks; and CS 490T, Advanced Tablet Platform Applications during 2004-05. Another senior evaluated his class as "the best one I've taken yet at Purdue, and Dr. Rodriguez-Rivera is the best instructor I've had yet."
Dr. Dennis Brylow received a significant number of votes from College of Science students as well, but as a visiting faculty member, was not eligible for the Top Ten Teacher title. However, the large volume of votes Dr. Brylow received earned him an honorable mention as an outstanding educator in the College of Science.
Congratulations to Professor Dunsmore, Dr. Rodriguez-Rivera, and Dr. Brylow!
Last Updated: Apr 6, 2017 9:31 AM