Professor Robert Skeel Joins Purdue CS
07-27-2004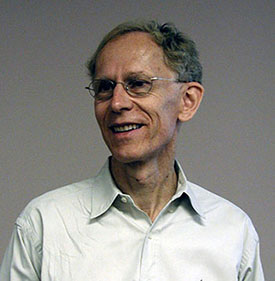 Please join us in welcoming Robert Skeel to the department as a Professor of Computer Science!
Professor Skeel comes to Purdue from the University of Illinois at Urbana-Champaign. He received his Ph.D. in Computing Science from the University of Alberta in 1974 and his M.S. in Mathematics from the University of Toronto in 1970.
Professor Skeel's research primarily involves physics-based models, numerical algorithms, and massive computation in collaboration with biophysicists. He co-authored the book Elementary Numerical Computing with Mathematica published by McGraw-Hill in 1993. His work has been published in refereed journals such as the SIAM Journal of Numerical Analysis, ACM Transactions on Mathematical Software, Journal of Computational Chemistry, Molecular Physics, and the Biophysics Journal. Professor Skeel is also a developer of NAMD, a parallel molecular dynamics program, which received a Gordon Bell Award for high performance computing in 2002.
Professor Skeel has served on the Parallel Processing Resource for Biomedical Scientists advisory committee at Cornell Theory Center and is a member of the Society for Industrial and Applied Mathematics (SIAM). He has held positions at the University of California-San Diego, Universidad de Valladolid in Spain, and at the University of Manchester.
Last Updated: Apr 3, 2017 2:36 PM