Career placement in CS at Purdue
The Department of Computer Science has a very high placement rate.  
For the May 2014 graduating class, the average starting salary for a CS undergrad was $72,796, and the higher end of salaries was $105,000.  Computer Science graduates had the third highest salary of all graduating students at Purdue for May 2014, right behind Pharmacy (average was $114,276) and Computer Engineering (average $76,306).
More than 90 percent of graduates are employed or in graduate school within one year of finishing their Purdue degree. Why are we so successful?
Purdue CS students learn on some of the most state-of-the-art equipment.
Our students work together on projects, which prepares them well for the collaborative environment of the working world.
The CS corporate partners program provides regular connections between students and some of the best-known companies in the world, including Google, Microsoft, Intel, and Amazon.
2013-2014 BS self-reported placement results: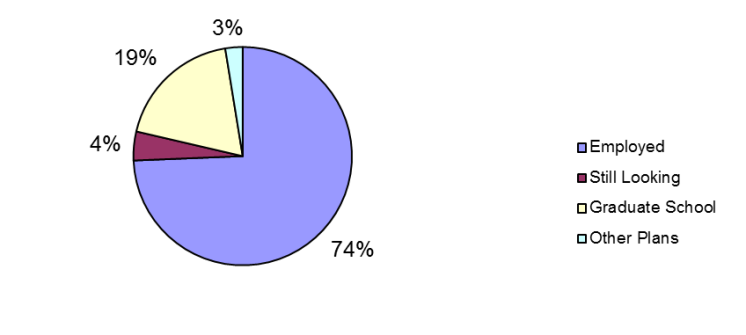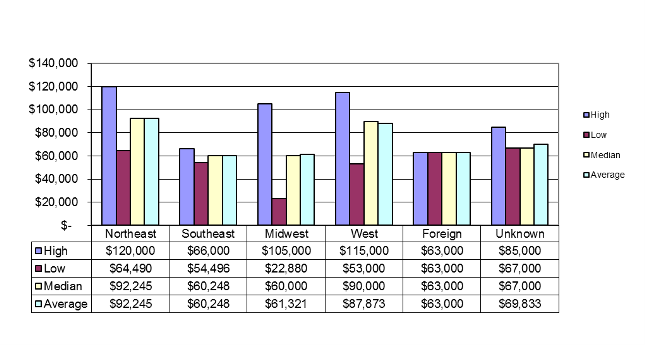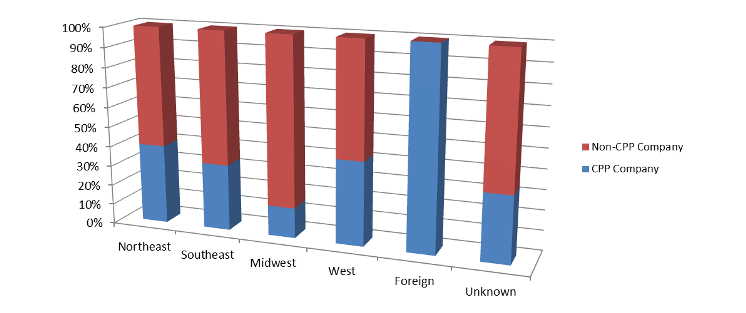 Highlighted companies are members of Purdue Computer Science Corporate Partners Program.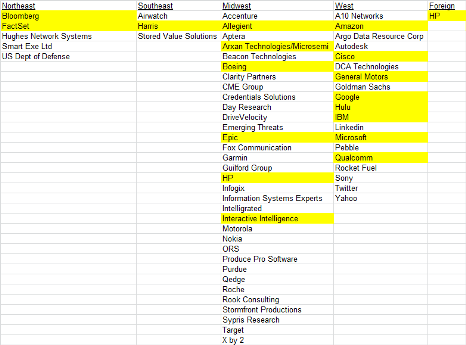 Last Updated: Mar 23, 2017 3:37 PM