Two students from Purdue Computer Science tapped for Mortar Board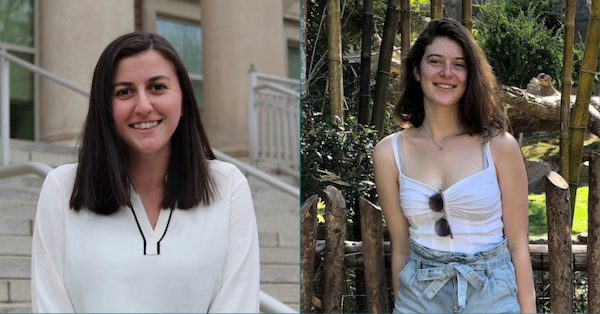 Congratulations to Sasha Kipnis, a senior majoring in computer science and Megan McDuffie, a senior majoring in physics and minoring in CS and math, on being tapped for the Mortar Board Class of 2021. 

The Barbara Cook Chapter of Mortar Board at Purdue University has recently tapped the Class of 2021. Of the 42 seniors selected from Purdue University students, Purdue Computer Science is proud to be represented by of Sasha and Megan. The students exemplify Mortar Board's pillars of scholarship, leadership and service. Throughout the next year, they will work to create innovative programming for the benefit of the University and its students.

KIPNIS:
"Mortar Board is an honor society that is comprised of the top 42 students of the Senior class that exemplify scholarship, leadership, and service. Mortar Board works to give back to Purdue through service events, scholarship awards, and leadership conferences. It is such an honor to be part of this years class, especially because most of my recognized work over the past 3 years has been with the CS department."

MCDUFFIE:
"I am so grateful to have been tapped as a member of the Barbara Cook Chapter of Mortar Board class of 2021. Already, this chapter has worked together and dedicated our focus to helping the Purdue student body as well as the surrounding community in the 2020-2021 year. The upcoming academic year has challenged us to create innovative ways to engage in our pillars of Scholarship, Service, and Leadership and this opportunity has allowed me to meet so many extraordinary people. I can not wait to continue the tradition that the past Mortar Board classes have left while working with the amazing team of current Mortar Board student leaders to create new events and long lasting traditions that will shape the Purdue community."