Purdue's newest undergraduate rankings include Top 10 positions for Computer Science programs
09-18-2023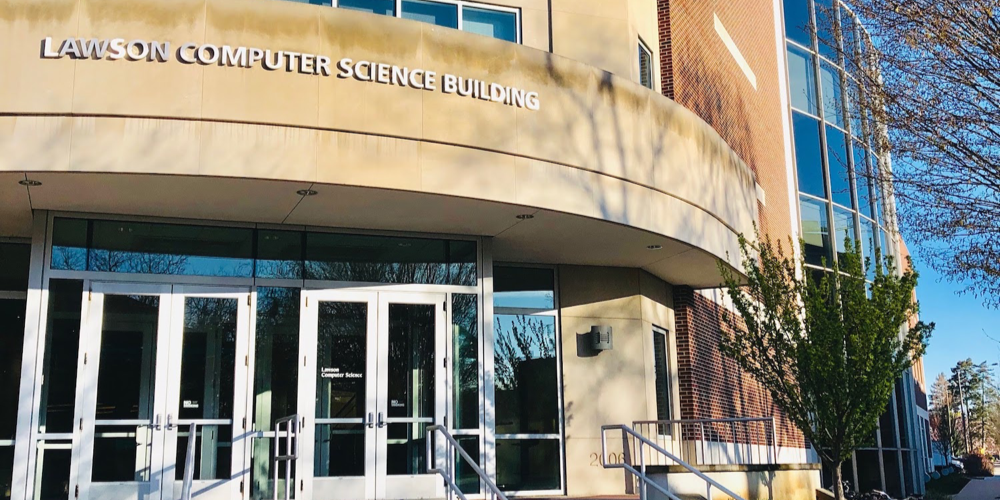 Purdue University's Department of Computer Science continues to grow excellence at scale and is once again among the best undergraduate programs in the nation according to the newest U.S. News & World Report rankings. 
The 2024 U.S. News rankings released Sept. 18 were calculated using 19 key measures of undergraduate academic quality for national universities. Each school's ranking factors were calculated and compared with the mean and standard deviation values of other schools to create a normalized score. In particular, Purdue earned high marks in percentage of full-time faculty, in reputation among peers, and in a new metric that measures graduates' earning potential. Many undergraduate programs in terms of colleges and departments are also ranked nationally at the same time. U.S. News typically releases its graduate and research rankings every spring. Other international rankings have different methodologies and cover undergraduate, graduate and research all in one.
In the Department of Computer Science (joint across the College of Science and College of Engineering) — which along with computer engineering is a part of the Purdue Computes initiative. Computer Science is 18th in the annual list and two programs are ranked among the top 10, and both moved up year over year:  
Cybersecurity: No. 6 in the U.S.

Software engineering: No. 8 in the U.S.
"Our undergraduate program has soared to new heights, cementing its place among the top computer science programs in the country. It's a testament to the dedication and brilliance of our faculty, the hard work and passion of our students, and the cutting-edge research that takes place within our department. These rankings not only reflect our commitment to academic excellence in the Department of Computer Science but also our role as a driving force in shaping the future of computing", said Chris Clifton, interim head and professor of computer science.
He added, "We're not just educating students; we're shaping innovators and leaders who will lead the field. As computer science is bolstered by Purdue Computes it's an exciting time to be a part of our program, as many possibilities and achievements lie ahead."
Momentum is undeniably surging for Purdue Computer Science. Among the recent milestones are: celebrating the 60th anniversary of Purdue establishing the nation's first degree-granting computer science department, launching our newest undergraduate major—artificial intelligence, and acting as a powerful catalyst for innovation, exhilaratingly enriching a multitude of sectors within our society.
About the Department of Computer Science at Purdue University
Founded in 1962, the Department of Computer Science was created to be an innovative base of knowledge in the emerging field of computing as the first degree-awarding program in the United States. The department continues to advance the computer science industry through research. US News & Reports ranks Purdue CS #18 and #20 overall in graduate and undergraduate programs respectively, 6th in cybersecurity, 8th in software engineering, 13th in programming languages and systems, 15th in data analytics, and 18th in theory. Graduates of the program are able to solve complex and challenging problems in many fields. Our consistent success in an ever-changing landscape is reflected in the record undergraduate enrollment, increased faculty hiring, innovative research projects, and the creation of new academic programs. The increasing centrality of computer science in academic disciplines and society, and new research activities - centered around data science, artificial intelligence, programming languages, theoretical computer science, machine learning, and cybersecurity - are the future focus of the department. cs.purdue
Last Updated: Sep 27, 2023 8:25 PM