Khanna and Zikas named as research fellows to collaborate, innovate with AnalytiXIN
11-06-2023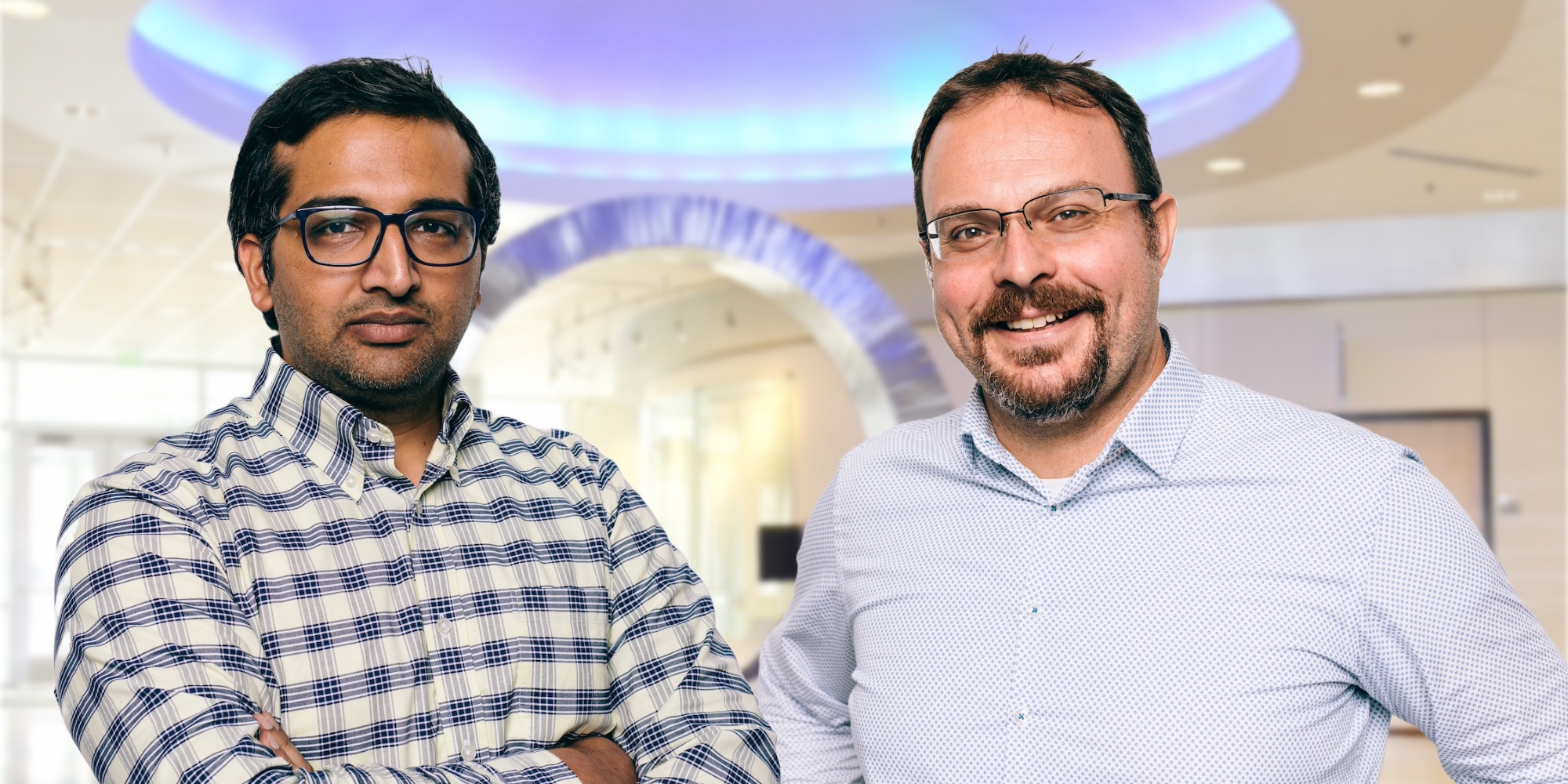 Assistant Professor Rajiv Khanna and Associate Professor Vassilis Zikas
WEST LAFAYETTE, Ind. – Purdue University's Office of Research has named nine faculty as research fellows in Indiana's AnalytiXIN, an academic-industry initiative based in Indianapolis.
AnalytiXIN was established to develop a digital community, including a collaboration location in Indianapolis, to strengthen engagement among academic researchers with their industry counterparts.
The project is intended to drive sustained innovation and enable Indiana companies to expand their digital capabilities and skilled workforces. AnalytiXIN emphasizes research in the life sciences and manufacturing – two of Indiana's key economic drivers.
Purdue's AnalytiXIN fellows are:
Alina Arseniev-Koehler, assistant professor of sociology, focusing on computational and cultural sociology.
Gaurav Chopra, associate professor of analytical and physical chemistry, studying chemically perturbing immune microenvironments in diseases such as cancer and neurodegeneration.
Rajiv Khanna, assistant professor of computer science, studying machine learning, including optimization, theory and interpretability.
Jianing Li, associate professor of medicinal chemistry, working in biophysical and computational chemistry, genomics and systems biology, medicinal chemistry and chemical biology, and molecular and cellular pharmacology.
Steven Steinhubl, MD, the Vincent P. Reilly Professor of Biomedical Engineering, an authority in the fields of digital medicine and cardiovascular digital health.
Felix Tropf, associate professor of sociology, studying how policy, political systems and social structures influence health disparities and health trajectories across the lifespan.
Lin Wang, assistant professor of statistics, whose work focuses on sampling and subsampling, experimental design, causal inference and statistical learning.
Robbee Wedow, assistant professor of sociology and data science, assistant professor of statistics, by courtesy; faculty associate, Purdue's Center on Aging and the Life Course; and adjunct assistant professor of medical and molecular genetics at the Indiana University School of Medicine.
Vassilis Zikas, associate professor of computer science, whose research spans cryptography, blockchain technologies, game theory, computer security, cryptocurrencies and distributed computing.
AnalytiXIN also works with researchers at Indiana and Notre Dame universities. 
About Purdue University
Purdue University is a public research institution with excellence at scale. Ranked among top 10 public universities and with two colleges in the top 4 in the United States, Purdue discovers and disseminates knowledge with a quality and at a scale second to none. More than 105,000 students study at Purdue across modalities and locations, with 50,000 in person on the West Lafayette campus. Committed to affordability and accessibility, Purdue's main campus has frozen tuition 12 years in a row. See how Purdue never stops in the persistent pursuit of the next giant leap, including its first comprehensive urban campus in Indianapolis, the new Mitchell E. Daniels, Jr. School of Business, and Purdue Computes, at https://www.purdue.edu/president/strategic-initiatives.
Writer/Media contact: Amy Raley, araley@purdue.edu
Source: Allison Bryan-Jungels, abryan@purdue.edu
Last Updated: Nov 6, 2023 10:18 AM