Fahmy, one of 19 Purdue innovators recently issued US patent
08-05-2022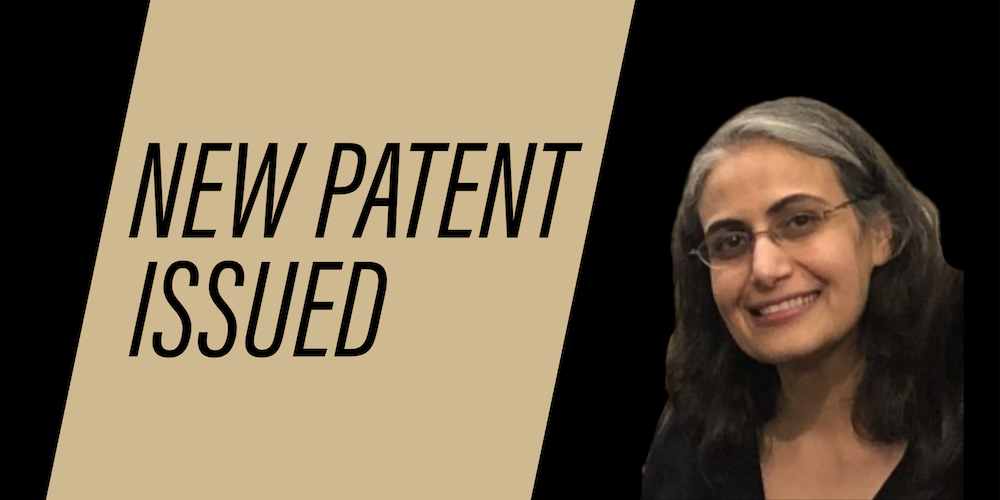 Congratulations to Professor Sonia Fahmy and all Purdue University researchers across all campuses and academic disciplines. Nineteen patents on Purdue researchers' intellectual property were issued from the U.S. Patent and Trademark Office.
Sonia A. Fahmy, College of Science
"Proactive customer care in a communication system," #11,399,295
Professor Fahmy's research interests lie in the design and evaluation of network architectures and protocols. Her work is published in over 100 refereed papers, including publications in IEEE/ACM Transactions on Networking, IEEE INFOCOM, ICNP, and ICDCS, and ACM MOBICOM and CoNEXT. She received the National Science Foundation CAREER award in 2003. Her research has been supported by grants from the government and industry including NSF, DHS, AT&T, Cisco Systems, Hewlett-Packard, Juniper Networks, Meta, Northrop Grumman, Schlumberger, and BBN. Fahmy has served on the organizing or technical program committees of several conferences including ACM SIGCOMM, MOBICOM, SIGMETRICS,and CoNEXT, and IEEE INFOCOM, ICNP, and ICDCS, and on the editorial boards of IEEE/ACM Transactions on Networking, IEEE Transactions on Mobile Computing, and IEEE Transactions on Computers. She is a member of the ACM, and a fellow of the IEEE. Fahmy serves as an associate department head at Purdue CS.
Link to all primary investigators whose work was recently patented. Also included are their college and the issued patent number. The majority of these are available to license. Visit the Purdue Research Foundation Office of Technology Commercialization's web site to learn more about these and other available technologies.
During the 2020 calendar year, Purdue Research Foundation ranked #6 internationally for patents received from the U.S. Patent and Trademark Office. That was an increase from the #13 international ranking from the year before. The information was listed in a report from the Intellectual Property Owners Association and the National Academy of Inventors.
About the Department of Computer Science at Purdue University
Founded in 1962, the Department of Computer Science was created to be an innovative base of knowledge in the emerging field of computing as the first degree-awarding program in the United States. The department continues to advance the computer science industry through research. US News & Reports ranks Purdue CS #20 and #18 overall in graduate and undergraduate programs respectively, ninth in both software engineering and cybersecurity, 13th in programming languages, 17th in computing systems, 22nd in theory, and 24th in artificial intelligence. Graduates of the program are able to solve complex and challenging problems in many fields. Our consistent success in an ever-changing landscape is reflected in the record undergraduate enrollment, increased faculty hiring, innovative research projects, and the creation of new academic programs. The increasing centrality of computer science in academic disciplines and society, and new research activities - centered around data science, artificial intelligence, programming languages, theoretical computer science, machine learning, and cybersecurity - are the future focus of the department. cs.purdue.edu
Last Updated: Aug 5, 2022 1:19 PM