New Purdue, MITRE research partnership to focus on innovation
02-16-2021
Collaboration to feature leading-edge technology, workforce development
McLEAN, Va., and WEST LAFAYETTE, Ind. — Purdue University and MITRE are combining their expertise and capabilities to form a new public-private partnership focusing on key areas of national safety and security.
Purdue will join MITRE as one of its select academic vision partners. This strategic alliance allows both organizations to bring together their complementary expertise, assets and resources to advance innovation and workforce development in a broad range of critical sectors.
"Through our work with MITRE, we recognized the vast potential to expand our successful collaborative research and education model in cybersecurity to many other areas of focus," said Theresa Mayer, Purdue's executive vice president for research and partnerships. "Our shared commitment to solve problems for a safer world makes MITRE an ideal strategic partner for Purdue, and we are thrilled to solidify this through our signing of the vision partnership agreement."
Initial research areas are:
Cyber.
Autonomous systems.
Microelectronics.
Avionics.
Data science.
Hypersonics.
Quantum computing.
Food-energy-water systems.
MITRE is a not-for-profit corporation that works through partnerships and federally funded research and development centers to tackle challenges to the safety, stability and well-being of the nation.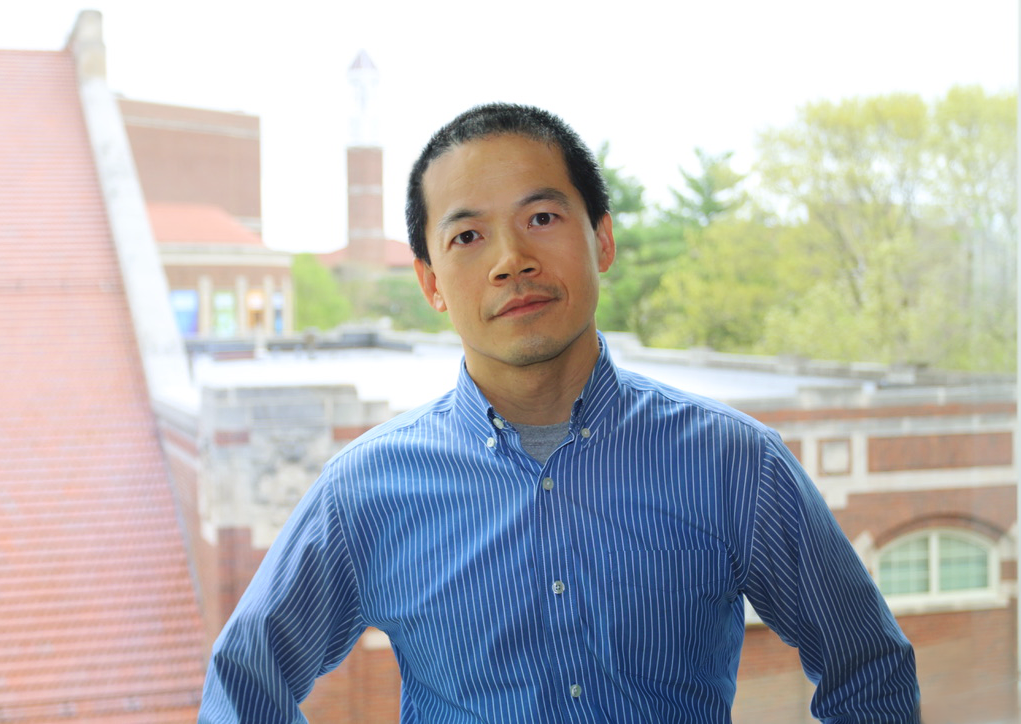 The Purdue-MITRE vision partnership is built on extensive collaboration between MITRE and Purdue researchers in cyber security and cyber-physical security. Led by MITRE's Matt Mickelson, principal strategist, and Purdue's Dongyan Xu, director of the Center for Education and Research in Information Assurance and Security (CERIAS) and the Samuel Conte Professor of Computer Science, their efforts have resulted in significant joint work with the Office of Naval Research in cybersecurity and cyber-physical security.
Leading the relationship for Purdue are Mayer; Michelle Dennis, director of the Office of Industry Partnerships; and Xu, lead for the MITRE-Purdue partnership.
For MITRE, the leads are James Cook, vice president of strategic engagement and partnerships; Olivia Blackmon, lead for strategic partnerships and academic alliances; and Matt Mickelson, lead for the MITRE-Purdue partnership.
"Purdue is the type of visionary partner we look for as we tackle transformative and impactful work to solve problems facing the nation," Cook said. "Together, MITRE and Purdue are developing game-changing cyber resilience techniques for cyber-physical systems. And we're collaborating to enhance student development, while building a strong and diverse talent pipeline for MITRE and the nation."
A cornerstone of the partnership is a new on-campus headquarters for MITRE in Purdue's Convergence Center for Innovation and Collaboration and the establishment of a cyber institute to expose cyber practitioners to new capabilities.
Purdue already is a member of the COVID-19 Healthcare Coalition, a private sector-led response to the pandemic coordinated by MITRE and the Mayo Clinic that has brought together more than 1,000 private, nonprofit and academic institutions to provide data-driven, real-time insights. David Broecker, chief innovation and collaboration officer for Purdue Research Foundation, and members of the Regenstreif Center for Healthcare Engineering have worked in areas of testing, tracing and surveillance.
In data science, Purdue and Mark Daniel Ward, professor of statistics, associate director of actuarial science and director of The Data Mine, have worked with MITRE on its Generation AI Nexus curriculum as part of The Data Mine program. The goal is to enable students, regardless of their majors, to build their competency in working with data.
In quantum science, MITRE is funding a joint research project with Purdue, led by Vlad Shalaev, the Bob and Anne Burnett Distinguished Professor of ECE.
About Purdue University
Purdue University is a top public research institution developing practical solutions to today's toughest challenges. Ranked the No. 5 Most Innovative University in the United States by U.S. News & World Report, Purdue delivers world-changing research and out-of-this-world discovery. Committed to hands-on and online, real-world learning, Purdue offers a transformative education to all. Committed to affordability and accessibility, Purdue has frozen tuition and most fees at 2012-13 levels, enabling more students than ever to graduate debt-free. See how Purdue never stops in the persistent pursuit of the next giant leap at https://purdue.edu/.
About MITRE
MITRE's mission-driven teams are dedicated to solving problems for a safer world. Through our public-private partnerships and federally funded R&D centers, we work across government and in partnership with industry to tackle challenges to the safety, stability, and well-being of our nation. Learn more at www.mitre.org. 
Writer, Media contact: 765-494-2084, bhuchel@purdue.edu
Source: Theresa Mayer, tsmayer@purdue.edu
Journalists visiting campus: Journalists should follow Protect Purdue protocols and the following guidelines:
Campus is open, but the number of people in spaces may be limited. We will be as accommodating as possible, but you may be asked to step out or report from another location.
To enable access, particularly to campus buildings, we recommend you contact the Purdue News Service media contact listed on the release to let them know the nature of the visit and where you will be visiting. A News Service representative can facilitate safe access and may escort you on campus.
Correctly wear face masks inside any campus building, and correctly wear face masks outdoors when social distancing of at least six feet is not possible.
Last Updated: Apr 20, 2021 2:40 PM