Purdue Computer Science welcomes new faculty
02-01-2021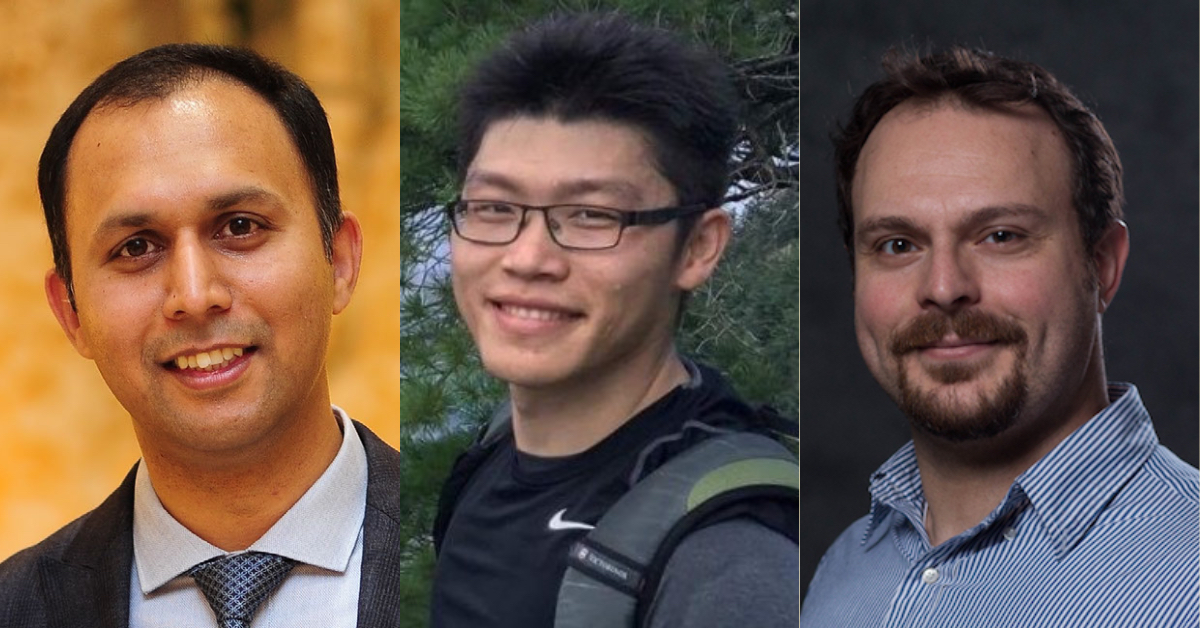 The Department of Computer Science welcomed six new faculty members for the 2020 fall semester: Kamyar Azizzandenesheli, Hisham Benotman, Tamal Dey, Pan Li, Hatef Monajemi, and Jianguo Wang. 
Three new faculty members have joined the department for the spring 2021 semester: Muhammad Shahbaz, Yongle Zhang, and Vassilis Zikas.
This brings the total number to nine for new faculty members joining the department as an effort of the 2020 faculty hiring effort. "We are excited to welcome our new faculty colleagues whose expertise strengthens or complements our department's current research and education programs," said Sunil Prabhakar, Department Head and Professor of Computer Science.
Muhammad Shahbaz is a Kevin C. and Suzanne L. Kahn New Frontiers Assistant Professor in Computer Science in the Department of Computer Science.  His research focuses on the design and development of domain-specific abstractions, compilers, and architectures for emerging workloads (including machine learning and self-driving networks). He received his PhD in Computer Science from Princeton University in 2018 and completed his postdoc at Stanford University in 2020. He received the Facebook Research Award, ACM SOSR Systems Award, APNet Best Paper Award, and Internet2 Innovation Award.
Yongle Zhang joined the Department of Computer Science in the spring of 2021 as an assistant professor. He earned his PhD in Computer Engineering from the University of Toronto in 2020. His research interest is in systems software with a focus on improving the reliability and availability of complex, real-world systems. He creates cutting-edge tools that help developers with failure detection and diagnosis in production cloud systems.
Vassilis Zikas joined the Department of Computer Science in the spring of 2021 as an associate professor. He is in the Information Security and Assurance research group and his expertise is in cryptography, blockchain technologies, game theory, computer security, cryptocurrencies, and distributed computing. He leads the Purdue Blockchain lab (The PuB) with focus on blockchain and distributed ledger technology research. Prior to joining Purdue, Vassilis was an associate professor at the University of Edinburgh.
.
Last Updated: Sep 16, 2021 8:09 PM