Online master's in information security for computing professionals
05-20-2021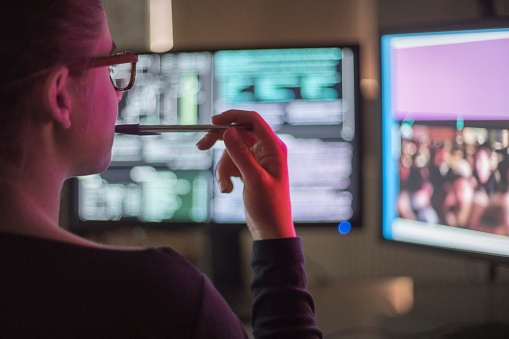 Cybersecurity attacks have grown in intensity and frequency as cybercriminals take advantage of the chaos that arose from the pandemic. Corporations more than ever have a dire need for skilled information security and cybersecurity professionals – including software developers trained in these disciplines.
The growing realization that security needs to be introduced in the beginning of the software development lifecycle means that the demand for cybersecurity professionals will include a larger percentage of software developers. Programming knowledge accompanied by the fundamentals of cybersecurity system design is critical for the development of trustworthy systems which can be deployed with a lessened dependence on vulnerability scanning and perimeter defense.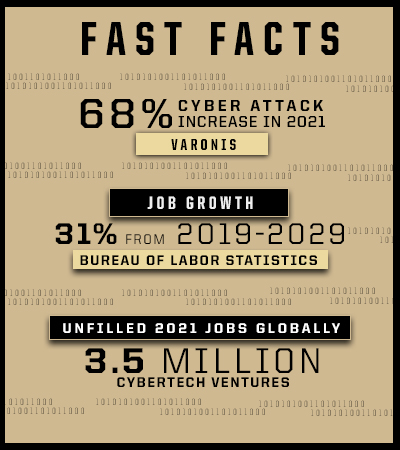 In addition, best practices for developing secure code and cryptographic protocols will strongly equip software engineers to better produce robust code, but high quality systems are still just part of the spectrum of skills and understanding information security specialists need in today's networked market. Recent software supply chain attacks demonstrate the use of threat vectors that go well beyond a sample of vulnerable code, and include intricate system analysis, exploitation of trust relationships, and social engineering. The cybersecurity specialist in this landscape must also possess broad understanding to find such vulnerabilities and exploits.
Purdue University's new online Master of Computer Science in Information Security degree equips professionals with the knowledge they need for security risk mitigation and resolution, now and in the future as threats evolve. The curriculum includes fundamental computer science along with focused courses in cryptography, network security, software security, security analytics, and the study of social, economic, and legal aspects of security. The masters in information security is infused with hands-on projects highlighting approaches to prevent and confront security issues. The courses are designed and taught by Purdue faculty who are worldwide leaders in the field of information security and cybersecurity. The program has been created especially for technical professionals looking for career changes and career enhancement opportunities.
"We need more professionals who understand the fundamentals of secure software, networks, and system design, but who also have the ability to think broadly about human elements to better anticipate the kinds of attacks we may not yet have seen," says Purdue Professor Eugene Spafford, the internationally acclaimed cybersecurity researcher. "If organizations make the investment in better design and better deployment, they won't need to invest as much in incident response and security operation centers."
Cybersecurity expertise was sought after even before the pandemic. The burgeoning corporate bill to combat cyber threats and the consequent need for organizations to expand the protection of their security umbrella are only going to make this hot field hotter. 
Learn more information about the 100% online MS in Information Security for Computing Professionals by visiting the webpage. 


Last Updated: May 25, 2021 9:08 AM