Spafford named to American Academy of Arts and Sciences
04-29-2020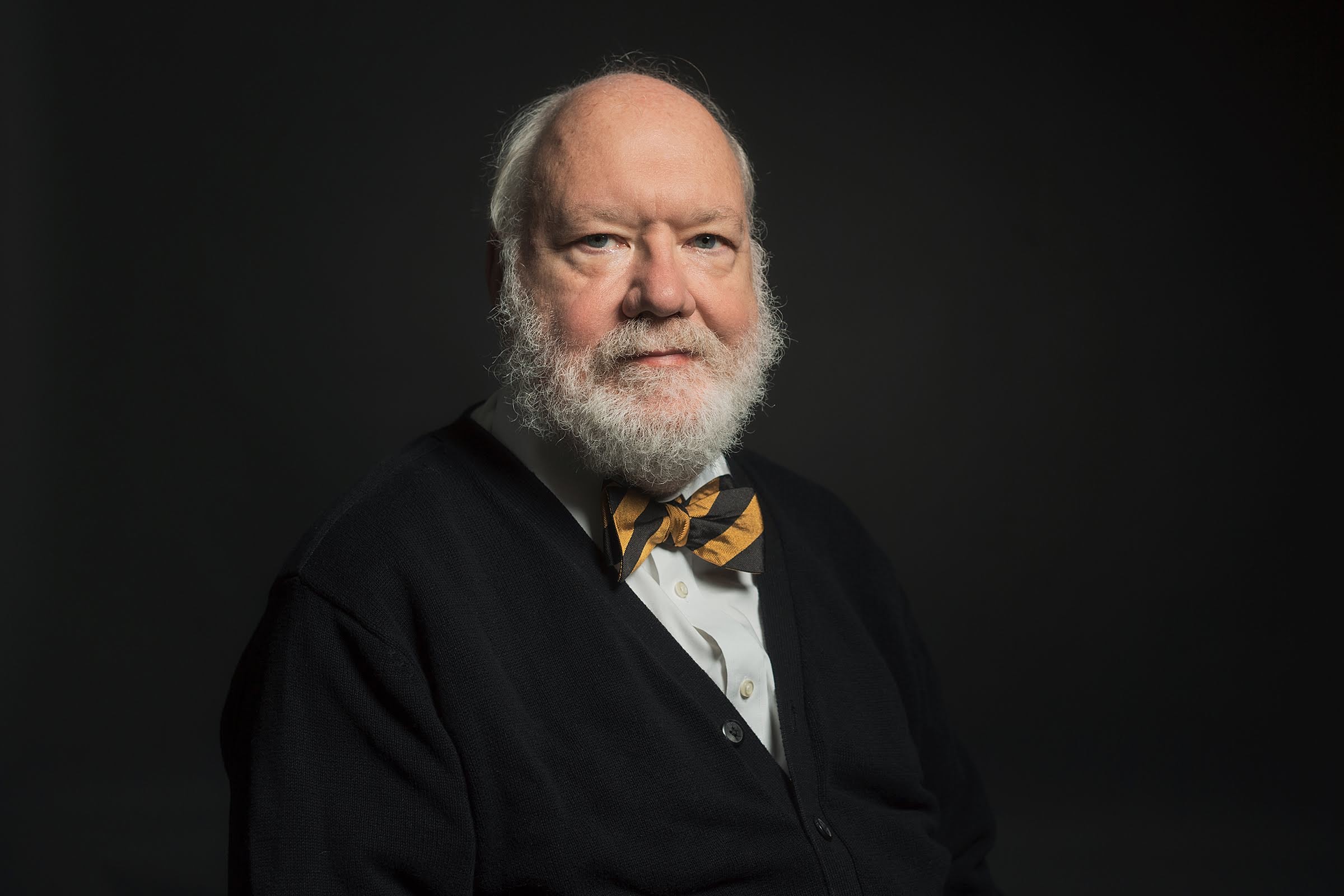 Purdue University professor Eugene H. Spafford has been elected to the American Academy of Arts and Sciences, one of the nation's oldest and most prestigious honorary societies.
Spafford, director emeritus of Purdue's Center for Education and Research in Information Assurance (CERIAS) and professor of computer science, is one of 276 members of the newest academy class. The class recognizes achievements of individuals in academia, the arts, business and public affairs.
"Eugene Spafford's innovations and advocacy have helped shape the information security industry, and he has helped make Purdue a leader in this field," Purdue President Mitch Daniels said. "It seems everyone in the world of cybersecurity knows 'Spaf' and sees him as one of the genuine pathbreakers in this now all-important discipline."
His persistent pursuit of excellence has made Spafford one of the preeminent leaders in cybersecurity. A member of the Cybersecurity Hall of Fame, he has served as a senior advisor or consultant for two U.S. presidents, as well as the Air Force, the National Security Agency, the FBI, the U.S. Department of Justice and the U.S. Department of Energy. He coordinated the response to the Morris internet worm, one of the first computer worms distributed via the internet, in 1988.
"I am very honored to be elected into the academy and to join such illustrious company," Spafford said. "This is especially significant because I am one of the few people working in cybersecurity who has been selected for the academy. I am grateful that the members thought that my work at Purdue was of such significance."
Spafford joins eight current Purdue members of the American Academy of Arts and Sciences.
Those previously elected to membership are Rakesh Agrawal, the Winthrop E. Stone Distinguished Professor of Chemical Engineering; R. Graham Cooks, the Henry Bohn Hass Distinguished Professor of Chemistry; Mitch Daniels, president; Kathleen Howell, the Hsu Lo Distinguished Professor of Aeronautics and Astronautics; Leah H. Jamieson, the Ransburg Distinguished Professor of Electrical and Computer Engineering, professor of engineering education (by courtesy) and the John A. Edwardson Dean Emerita of Engineering; H. Jay Melosh, Distinguished Professor of Earth and Atmospheric Sciences and Physics; Ei-ichi Negishi, Nobel laureate and the Herbert C. Brown Distinguished Professor emeritus of Chemistry; and Freydoon Shahidi, Distinguished Professor of Mathematics.
The 2020 class will be inducted at a ceremony in Cambridge, Massachusetts.
About Purdue University
Purdue University is a top public research institution developing practical solutions to today's toughest challenges. Ranked the No. 6 Most Innovative University in the United States by U.S. News & World Report, Purdue delivers world-changing research and out-of-this-world discovery. Committed to hands-on and online, real-world learning, Purdue offers a transformative education to all. Committed to affordability and accessibility, Purdue has frozen tuition and most fees at 2012-13 levels, enabling more students than ever to graduate debt-free. See how Purdue never stops in the persistent pursuit of the next giant leap at purdue.edu.
Writer: Greg McClure, 765-494-6198, gmcclure@purdue.edu
Media contact: Brian Huchel, bhuchel@purdue.edu
Source: Eugene H. Spafford, 765-494-7825, spaf@purdue.edu
Photo
Eugene Spafford
https://news.uns.purdue.edu/images/2019/spafford-portrait.jpg
Last Updated: Apr 30, 2020 10:41 AM