Caitlin Whitter Wins Department of Energy Fellowship
09-24-2018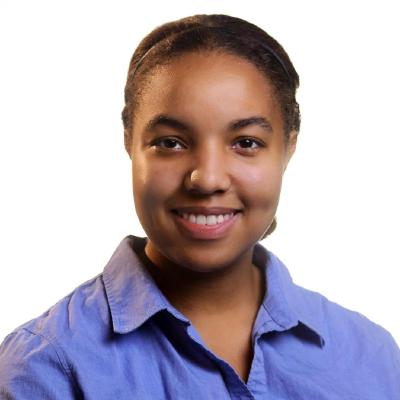 The United States Department of Energy has awarded a four-year Computational Science Graduate Fellowship (CSGF) to Caitlin Whitter, a Ph.D. student in computer science who entered the department this fall.
Whitter is one of 25 graduate students in the United States to be awarded this fellowship in 2018-2019. Fewer than 6 percent of applicants are chosen for the fellowship each year. She is among the fellowship's 28th incoming class. She is currently the only student from Purdue to win this fellowship, and the fourth in all of Purdue history dating back to the 1990s. Whitter is a member of Professor Alex Pothen's research group.
Whitter's bachelor's degree in computer science is from George Washington University, where she received a Presidential Academic Scholarship and a Clark Engineering Scholarship. This summer, she completed a research internship at MIT, where she used digital signal processing techniques in MATLAB to develop an image reconstruction pipeline for generating high-resolution images of space objects under bandwidth-limited conditions.
The Department of Energy Computational Science Graduate Fellowship (DOE CSGF) was established in 1991 to train and produce the country's next generation of leaders in computational science. More than 450 students have been named fellows in the time since, each a representative for computing's capacity to advance science across a variety of disciplines. The fellowship includes a three-month research practicum at one of 21 Department of Energy laboratories or sites across the country. More information is available at https://www.krellinst.org/csgf/about-doe-csgf/news-events/2018-incoming-class
Last Updated: Nov 15, 2019 2:05 PM