CS Student Gets in Tune with the Future
04-23-2015
Writer(s): Jesica Hollinger & Hillary Henry, Purdue Research Foundation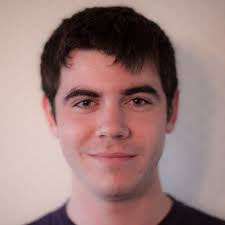 Hayden McAfee, a senior in computer science has launched Tunr – a new, cloud music service that allows users to maintainownership of their own music library and also enjoy the flexibility of a cloud-streaming service.
Hayden was just a student in high school when he saw a need to access music from multiple devices.
"I had a huge collection of music, but I couldn't bring it with me everywhere because portable storage was really expensive," he said. "As time went on subscription streaming services became mainstream, but even at a cost they are still unable to match the security of owning your music files across multiple devices," he added
Tunr allows users to manage their own music library and maintain ownership of their files on multiple devices. The company launched its Windows app, which provides up to five gigabytes of storage, late last week.
Currently it's free and available through the Windows app store and on its Web platform at tunr.io. Tunr also offers unlimited storage with a paid subscription. The company aims to expand to iOS and Android in the future.
"Tunr keeps a copy of the user's music library in the cloud, syncing it between multiple devices and live-transcoding tracks that can't be played on certain devices," McAfee said. "Our Web interface allows up-to-date library access from anywhere, keeping the user's library intact in its original format," he added.
Tunr users download a program that syncs all music files on their computer to the cloud service without any alteration to the files.
McAfee also mentioned that Tunr is unique in that most music services online allow the listener to rent or lease, paying for a subscription to get access to a library of music but don't allow the listener to burn a CD or take music  They also limit users' access to their own files by downloading a compressed copy that could lead to quality loss. Tunr does not alter files, in order to maintain the integrity of the users' music files, while providing a secure service. 
Tunr was one of the five finalists for the Boiler Mini-Accelerator Competition, or "Boiler" and has been receiving help through the Anvil, a community co-working space at Purdue.
Last Updated: Nov 15, 2019 1:48 PM