Memorial Service Set for Former CS Professor Alberto Apostolico
08-10-2015
Writer(s): Jesica E. Hollinger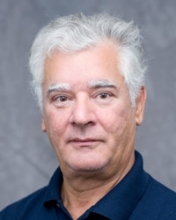 Alberto Apostolico, former Purdue CS faculty member passed away on July 20 in his native country of Italy. 
Apostolico started his career with Purdue in August of 1983, beginning as a visiting professor. In 1984, he was hired as associate professor and held that position until May of 1991, when he was promoted to full professor. He served as professor until 2005, when he left to begin his career at Georgia Tech. While there, he held joint appointments with Georgia Tech's School of Computational Science & Engineering and School of Interactive Computing as a researcher and professor.
He was one of the leaders in the area of algorithmic design and application and his research and teaching spanned three continents. He jointly secured three industrial patents and held both visiting and permanent appointments at 17 universities throughout his career. He published more than 177 books, articles and papers and steered numerous international conferences.
A memorial service will be held at the Georgia Tech campus on Monday, August 24, from 11 a.m. to 1 p.m. at the Historic Academy of Medicine Building. The service will begin at 11 a.m. and a luncheon with his wife (Titti) and daughter (Rosa) will follow at noon.
A complete obituary is available on the Georgia Tech website
Last Updated: Apr 10, 2017 5:04 PM