CS Alumnus Kim Publishes IT Novel
01-11-2013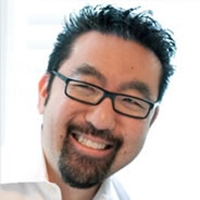 Gene Kim, a Purdue Computer Science alumnus (B.S. '93), recently co-wrote a book with a release date of January 14, 2013. The Phoenix Project: A Novel About IT, DevOps, and Helping Your Business Win, co-authored with Kevin Behr and George Spafford, is a novel chronicling the challenges faced by Bill, an IT manager at Parts Unlimited. According to the publisher's website, "In a fast-paced and entertaining style, three luminaries of the DevOps movement deliver a story that anyone who works in IT will recognize. Readers will not only learn how to improve their own IT organizations, they'll never view IT the same way again."
The Phoenix Project has already received extensive advance praise from numerous industry leaders. Purdue Computer Science Professor Eugene Spafford recommends the book highly in a CERIAS blog post ("On Student Projects, Phoenix, and Improving Your IT Operations") that also includes reminiscences about meeting and working with Kim, his former student. "The book is worth reading if you have a stake in operations at a business using IT. If you are a C-level executive, you should most definitely take time to read the book. Consultants, auditors, designers, educators ... there are some concepts in there for everyone," Spafford notes.
Purdue Computer Science named Gene Kim an Outstanding Alumnus in Spring 2007. He co-authored Tripwire in 1992 with Eugene Spafford while still an undergraduate at Purdue University. Later, Kim earned his master's degree in computer science from the University of Arizona. He wrote the Visible Ops Handbook in 2004. He has been honored as one of the "Top Up and Coming CTOs to Watch" by InfoWorld, and has served on the advanced technology committee for the Institute of Internal Auditors. In 2007, ComputerWorld named him one of "40 Innovative IT People Under the Age of 40."
Congratulations to Gene Kim and his co-authors on their publication!
Last Updated: Apr 10, 2017 4:29 PM