Corporate Partners Meetings and Computer Science Career Fair Bring Employers, Students Together
09-23-2013
Nearly 500 students from the Department of Computer Science attended the annual Computer Science Career Fair held at the newly renovated Mackey Arena. More than forty corporations attended, including Microsoft, Intel and Twitter, as students anxiously lined up outside of the entrance nearly an hour before the event.

Sally Luzader, manager of corporate relations, remarked that it was the largest number of companies who have ever participated in the fair. "It was wonderful to see our students have the opportunity to interact with corporations representing different industries and locations, who will hopefully be their future employers. We hope the event will continue to draw more companies and students in the years ahead."  

The semi-annual Corporate Partners Meeting also was held during the two-day schedule of events, in addition to a speed resume review and social mixer.

The Qatar Computing Research Institute stayed an additional day to visit and discuss prospective career and internship options with graduate students. Interested students had the opportunity to enjoy a  free massage offered in Lawson 3102 A/B  which was converted to a make shift spa, including low-lighting and soothing music. The Qatar Institute works with Purdue to assist their efforts in developing a range of science and research capacity building programs that address the major needs of the state, including scientific research programs and sustainability issues.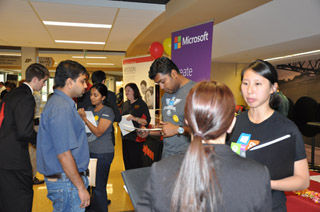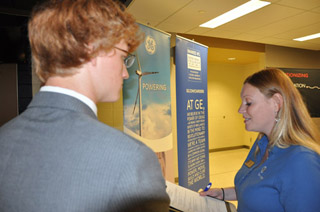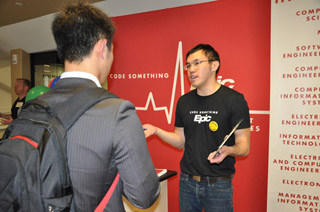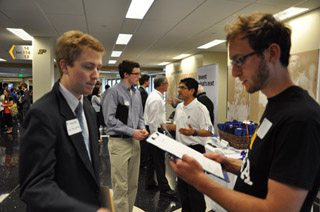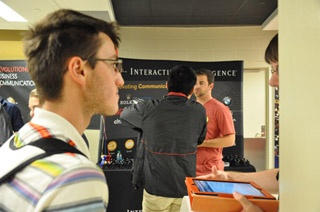 Last Updated: Apr 10, 2017 1:45 PM