CS Alumna Denning Named a 2013 Distinguished Woman Scholar
02-12-2013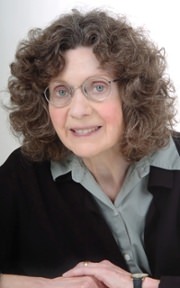 Dorothy E. Denning
, a Distinguished Professor in the 
Department of Defense Analysis
 at the 
Naval Postgraduate School
, has been selected as one of the 
2013 Distinguished Women Scholars
 by Purdue University's Susan Bulkeley Butler Center for Leadership Excellence. This recognition celebrates alumnae who have made significant contributions in their academic and professional communities.
Professor Denning received her Ph.D. in computer science fromPurdue University in 1975. After graduation, she joined Purdue's Department of Computer Science as an Assistant Professor and she was promoted to Associate Professor in 1981. After leaving Purdue in 1983, she held positions at SRI International and Digital Equipment Corporation and at Georgetown University, where she was the Callahan Family Professor of Computer Science, Director of the Georgetown Institute of Information Assurance, and chair of the Department of Computer Science. Now at the Naval Postgraduate School in Monterey, California, she is one of the faculty associated with the Center on Terrorism and Irregular Warfare and with the Information Operations Center. Recognized as one of the world's leading experts in information security, Denning's research has laid foundations in the areas of cryptology, information warfare, and data security.
The Office of the Provost, in partnership with the Butler Center, will honor the 2013 Distinguished Women Scholars as part of a campus celebration at 3:00 p.m., March 1, in the Purdue Memorial Union, Room 118.
"By recognizing our academic women of distinction, we also acknowledge and celebrate our faculty's contributions to mentoring these successful scholars and recognize Purdue's contribution to diversifying university faculty across the nation," says Beverly Davenport Sypher, vice provost for faculty affairs and the Susan Bulkeley Butler Center Chair for Leadership Excellence. "At the same time, we symbolize to our undergraduate and graduate students the possibilities a Purdue doctorate enables. We hope the recipients will be role models to all of our scholars in the making."
Congratulations to Professor Denning on this honor!
Last Updated: Apr 10, 2017 2:34 PM