Atallah Receives Outstanding Commercialization Award
03-07-2013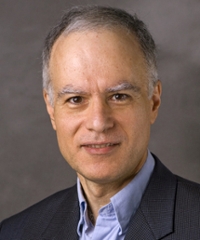 Distinguished Professor of Computer Science Mikhail Atallah is the recipient of the 2012 Outstanding Commercialization Award for Purdue University Faculty. This award is presented by Purdue Research Foundation's Office of Technology Commercialization, which supports the economic development initiatives of Purdue University.
The Outstanding Commercialization Award was established with an endowment gift from the Central Indiana Corporate Partnership Foundation. "It is essential to recognize faculty, staff, and student researchers at Purdue University because their discoveries may be developed into applications that strengthen the agriculture, communication, energy, health-care, manufacturing and security sectors," said Joseph B. Hornett, senior vice president, treasurer, and COO of the Purdue Research Foundation. "Their tenacity also should be recognized because the process to deliver research from the laboratory to the public can take years." View past winners of this award.
Atallah, who joined the Department of Computer Science in 1982 and is also a professor of electrical and computer engineering by courtesy, is the co-founder of Arxan Technologies, Inc.
The Oustanding Commercialization Award will be presented to Atallah at a reception on April 3, 2013, prior to that evening's Inventors Recognition Dinner.
Congratulations to Professor Atallah on this award! Go to Purdue Newsroom for more press coverage.
Last Updated: Apr 10, 2017 9:09 AM