Xu Named a 2012 University Faculty Scholar
03-30-2012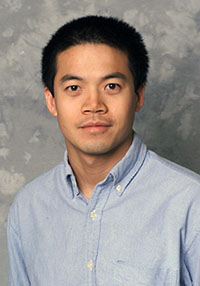 Associate Professor of Computer Science Dongyan Xu is one of five Purdue University College of Science faculty named a University Faculty Scholar for 2012.
Approved by the Office of the Provost, the University Faculty Scholar designation recognizes faculty members who hold the rank of tenured associate professor or professors who have been in the rank for no more than five years at the time of the designation. The term of appointment is five years. University Faculty Scholars receive a discretionary allocation in accordance with University policy. This year's appointments will begin on July 1, 2012.
Xu joined the Department of Computer Science in 2001. He also holds a courtesy appointment in Electrical and Computer Engineering.
Congratulations to Dongyan Xu on this recognition!
Last Updated: Jun 29, 2023 8:52 AM