Elmagarmid Named Fellow of the ACM
12-10-2012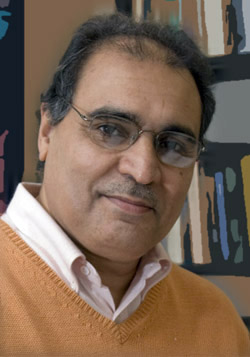 Purdue Computer Science faculty member Ahmed K. Elmagarmid was recently named a 2012 Fellow of the Association for Computing Machinery (ACM). This honor is in recognition of his significant contributions to database management systems.
"These men and women are advancing the art and science of computing with enormous impacts for how we live and work," said ACM President Vinton G. Cerf of the 52 Fellows selected for 2012. "The impact of their contributions highlights the role of computing in creating advances that range from commonplace applications to extraordinary breakthroughs, and from the theoretical to the practical. Some recipients have also helped to broaden participation in computing, particularly among underrepresented groups, and to expand its impact across multiple disciplines."
Ahmed Elmagarmid is a Professor of Computer Science who joined the Department in 1988. His research focus ranges on a large spectrum of foundational and application-oriented database research and he has done work in video databases, data quality and confidentiality, data integration, web service, bioinformatics and multidatabase systems. He is currently the inaugural Executive Director of the Qatar Computing Research Institute.
Congratulations to Professor Elmagarmid on this recognition!
Last Updated: Jun 29, 2023 2:50 PM