Bhargava Selected as Guest of Honor at Chitkara University Convocation
04-10-2012
Professor of Computer Science Bharat Bhargava was recognized as the Guest of Honor at the Sixth Annual Convocation on the Punjab campus of Chitkara University. Based in the city of Chandigarh in North India, Chitkara is a rapidly growing university that serves students from all over India. About 500 degrees in various disciplines (including engineering, computer applications, and education) were awarded at the convocation on February 21, 2012.
As Guest of Honor, Professor Bhargava was warmly welcomed by Chitkara's Vice Chancellor Dr. Madhu Chitkara, a co-founder of the university. The convocation was presided over by its Chief Guest, His Excellency Shri Shivraj V Patil, the Governor of Punjab.
A news release about the convocation prepared by Chitkara University is available to view (PDF).
Congratulations to Professor Bhargava on this recognition!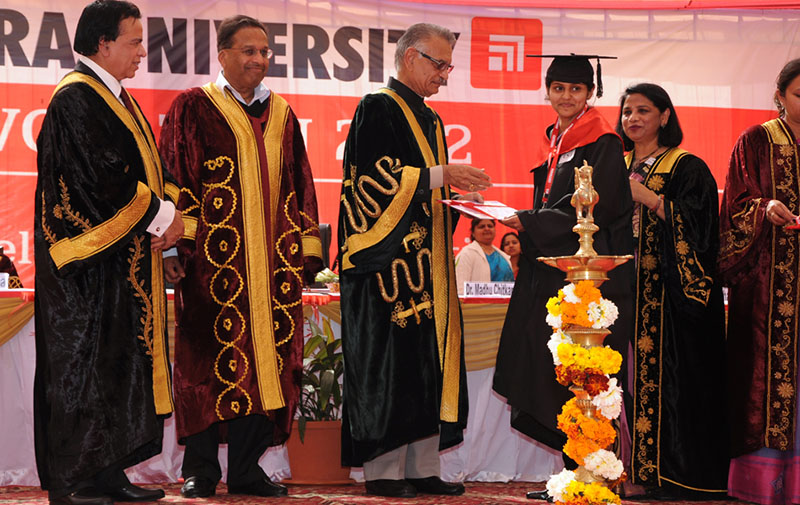 Last Updated: Jun 29, 2023 3:32 PM